Have a cuppa with Fibo
Having tested Fibo's wall panels in their café kitchen for a month, Trine and Carsten
Davidsen went all out and fitted Fibo panels in every room of their new premises.
---
"We've used Fibo in the dining room, in the kitchen, in the middle corridor and in all of the toilets. We needed around 400 sq. m. of wall panels in the end. It did cost a bit, but then we'll never have to pay for a decorator ever again," say Trine and Carsten Davidsen.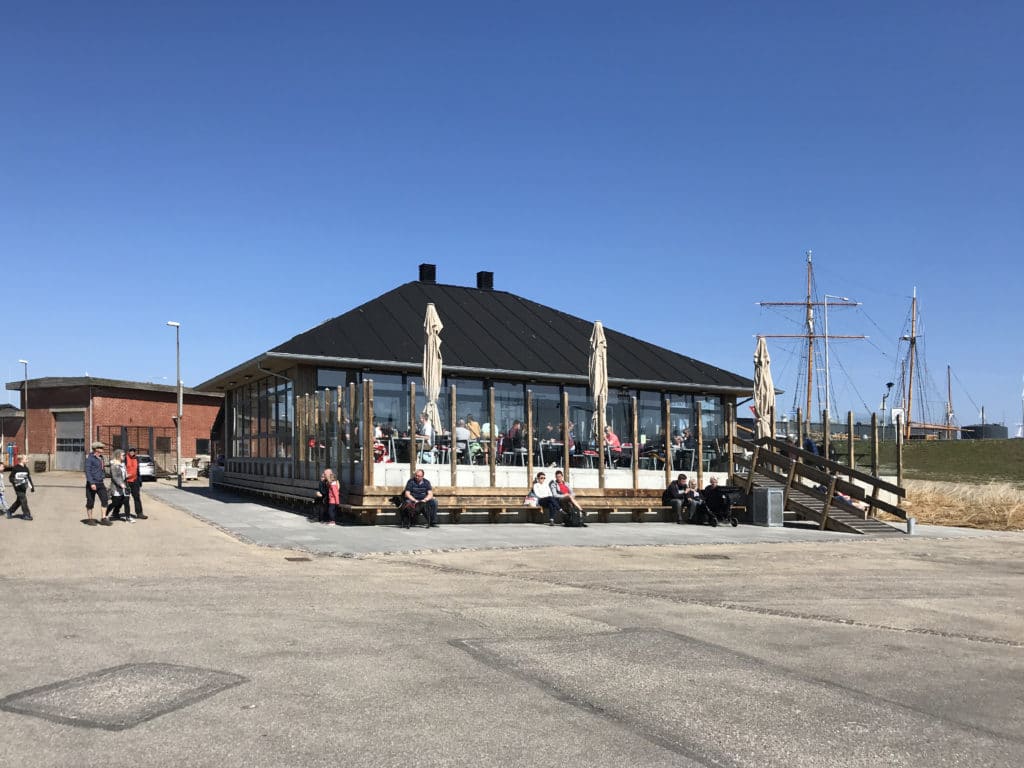 In February this year the couple opened the brand new Café Gaflen in the idyllic town of Hvide Sande on the island
of Jutland, Denmark. A friend had used Fibo wall panels in their café, and they were working so well that the couple borrowed a panel to see for themselves how it coped with wear and tear and what was required in terms of maintenance.
In the café they put the panel to the test. It was placed in the kitchen of their then premises behind the deep fryer and a large hotplate. A month was more than enough to convince them.
"We concluded that the wall panel was easy to clean and stayed looking like new. And that was important as we were about to build a brand new café," say Trine and Carsten Davidsen.
Half a year later they are not regretting their decision. The carpenter who did the work and their customers have
also given the couple good feedback.
"The carpenter said the panels were easy to work with. We've also used Fibo trims, which makes it tidy, maintenance-free and easy to clean. The customers love the slightly rough style. Many people have asked what materials we've used!"
Latest news from Fibo
Read about inspiring projects, industry news, product updates, and more from the Fibo newsroom!
See more