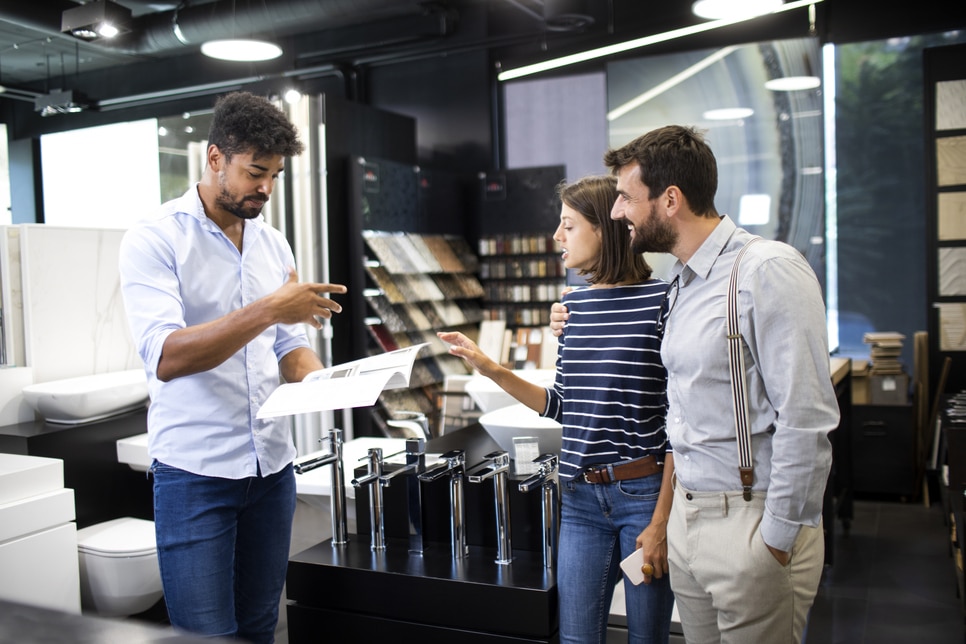 Do you think about sustainability when choosing a new bathroom?
If you haven't given it a thought until now, you probably should! You can reduce your own CO2 emissions and save money by choosing a bathroom with Fibo's waterproof wall system as opposed to tiles.
---
While there has been a lot of attention around meat consumption and air travel, it's fair to say, there has been less focus on how you can reduce CO2 emissions when you renovate or build new.
This is surprising, when you consider that the building industry accounts for around 40% of global CO2 emissions. Approximately a quarter of these emissions come from the building materials used in construction according to the World Green Building Council – so called embodied carbon.
The emissions from our sector are too high and simply not sustainable – everyone has a responsibility to look towards more climate friendly building solutions.

Wesley Moore, Fibo USA CEO
Reducing embodied carbon in bathrooms – A waterproof wall system made with a core of certified timber
Fibo manufactures a waterproof wall system for bathrooms, kitchens and other rooms that require a durable and waterproof surface. Fibo comes with a 25-year guarantee, is available in many different designs, is easy to install and is a more affordable alternative to tiles.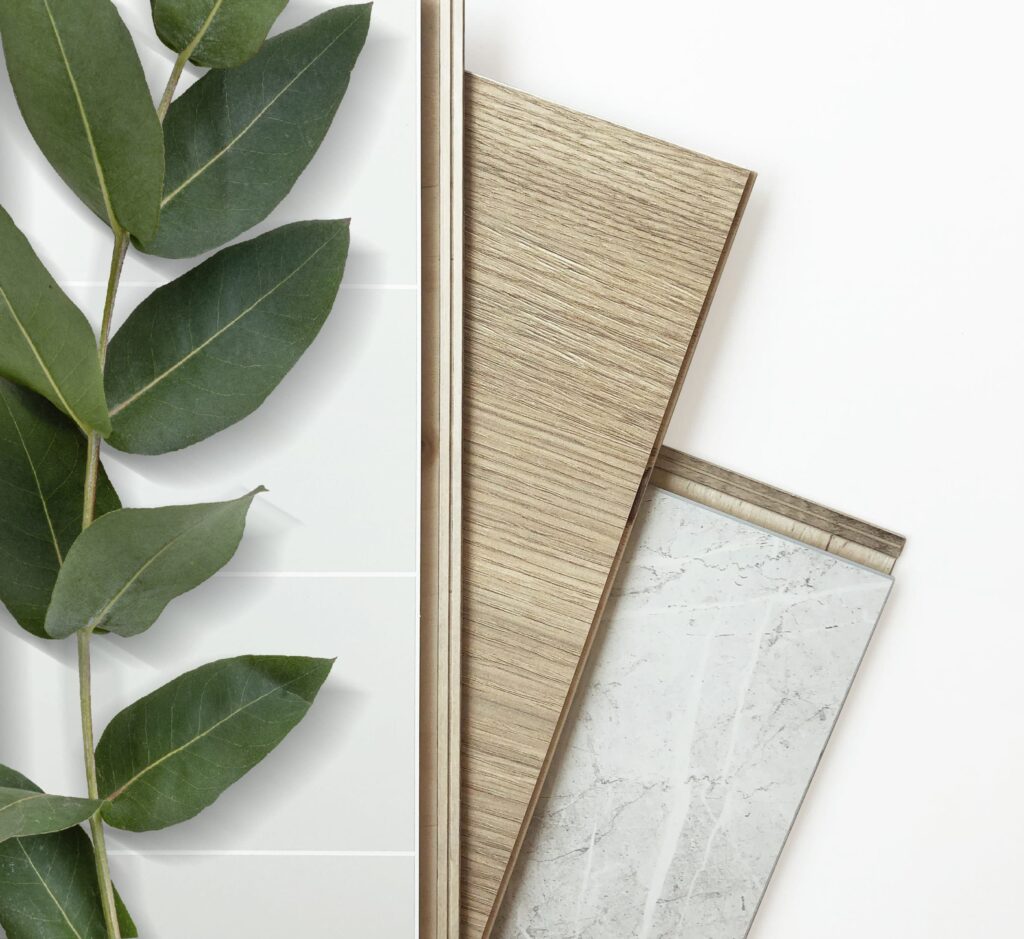 The system consists of panels with a core of certified wood, a material that naturally captures and stores carbon. A high-pressure laminate placed on the outside of the panels keeps water out, together with Fibo's own Aqualock, which locks and seals the joints when the panels are clicked together and Fibo sealant is used.
The wall panels come in full lengths and can be mounted directly on an existing wall or studwork and do not require the extra substrate or additional products that are needed to fit tiles. Total material use for an average bathroom is up to 80% less with Fibo.
Between 32% – 45% lower CO2 emissions with Fibo compared to tiles
A new report from building and environment consultancy firm Asplan Viak documents that bathrooms built with Fibo have a carbon footprint that is between 32% – 45% lower when compared to the average for a tiled bathroom. The CO2 savings vary depending on which market Fibo is being transported to.
In the calculations, the total CO2 footprint has been looked at in a so-called "cradle-to-grave" perspective. This means that the products' total CO2 footprint has been taken into account, from production, transport and installation until the product has broken down and returned to nature.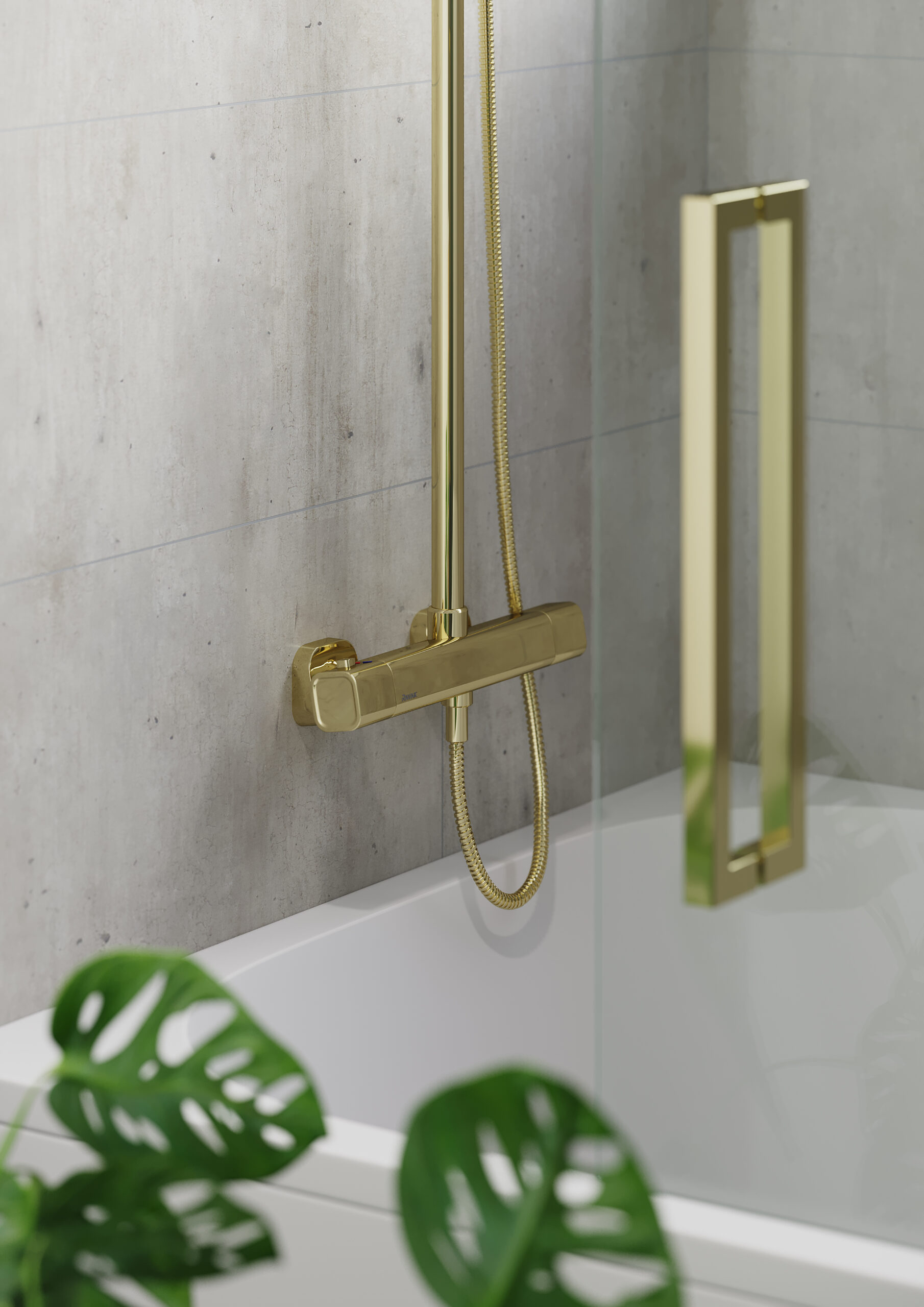 A smart choice for both the environment and your wallet
"Choosing the most climate-friendly option is not always easy when it also tends to be the most expensive. However, this is not the case with Fibo. Building or renovating a bathroom with our wall system costs significantly less than tiles when you calculate both materials and working hours needed. And you can choose from a range of designs that incorporate the best of modern Scandinavian design." – Says Lars Kristiansen – Fibo CMO