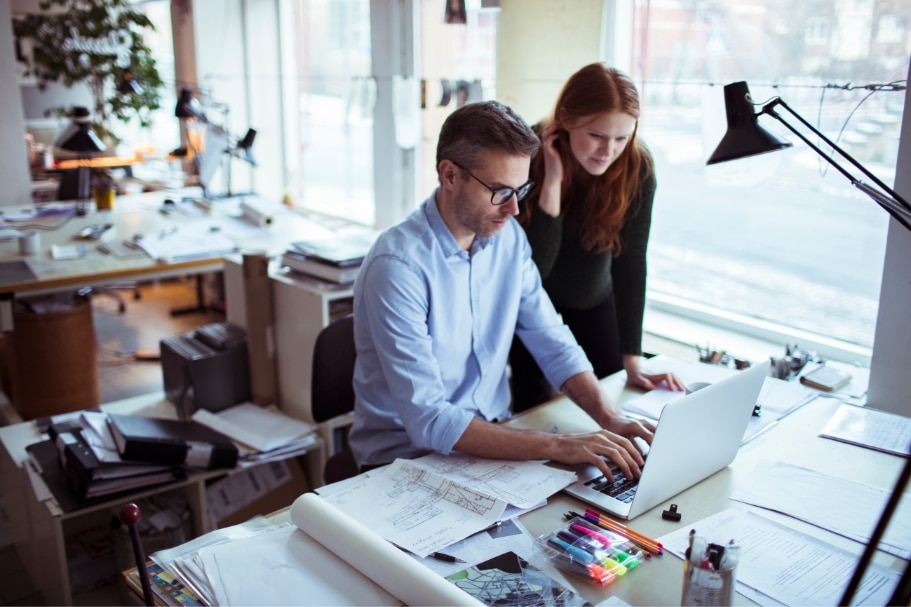 Colors in bathroom design – functional solutions for architects
Discover a practical and affordable solution for waterproof bathroom walls that enables architects to showcase their creative flair in each project
---
Price, durability, and hygiene are often the key factors that architects consider when evaluating waterproof wall panels as an alternative to traditional tiles in their projects.
American architects are beginning to uncover a whole new dimension with the Fibo wall system. This innovative approach offers the chance to craft captivating themes and color palettes while constructing 100% waterproof wall solutions built for heavy use.
Architects' favorite
Established in 1952 in Norway, Fibo is a well-known product within Scandinavian architectural circles. Renowned architect firm Sør Architects chose Fibo to add a splash of color to their offices as seen in this colorful reference case.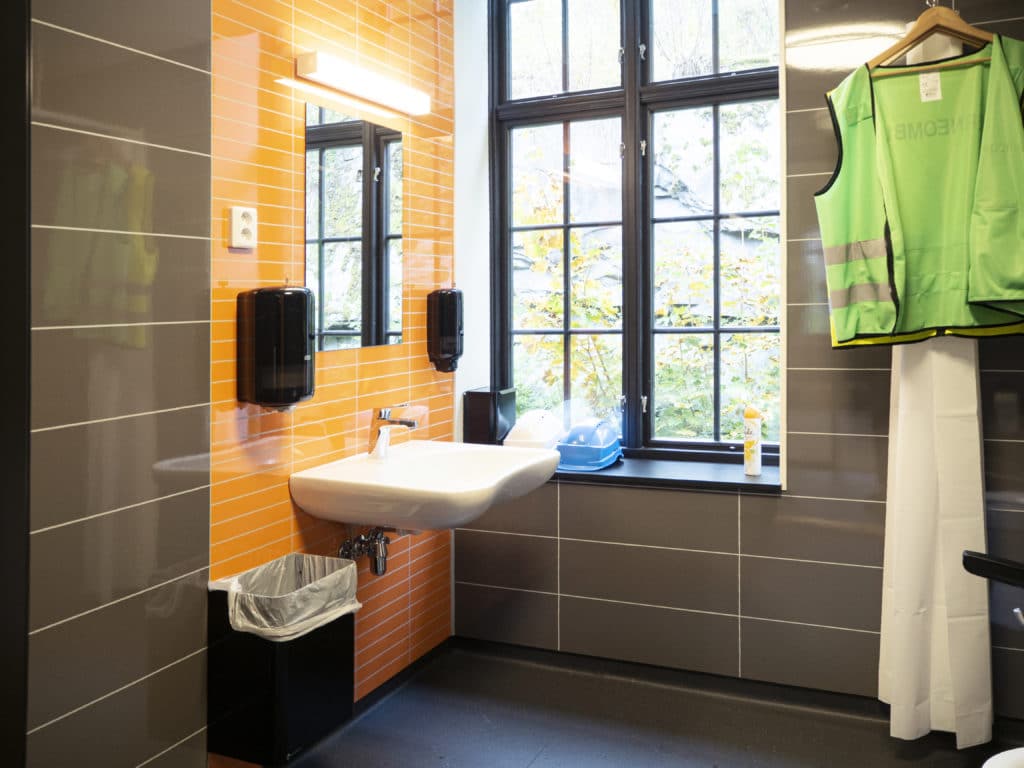 Fibo's collection of decors includes many vibrant colors that bring joy, energy, and vitality to everyday life. When considering the psychology of colors in their wall color choices, architects can enhance the well-being of people in an office, healthcare facility, or school while creating engaging surroundings that do not compromise functionality.
To explore the waterproof wall panel colors available with Fibo, check out all decors.
Fibo has also been specified in prestigious projects around the world, including the iconic Gherkin skyscraper in London. See the pictures and read the reference case here.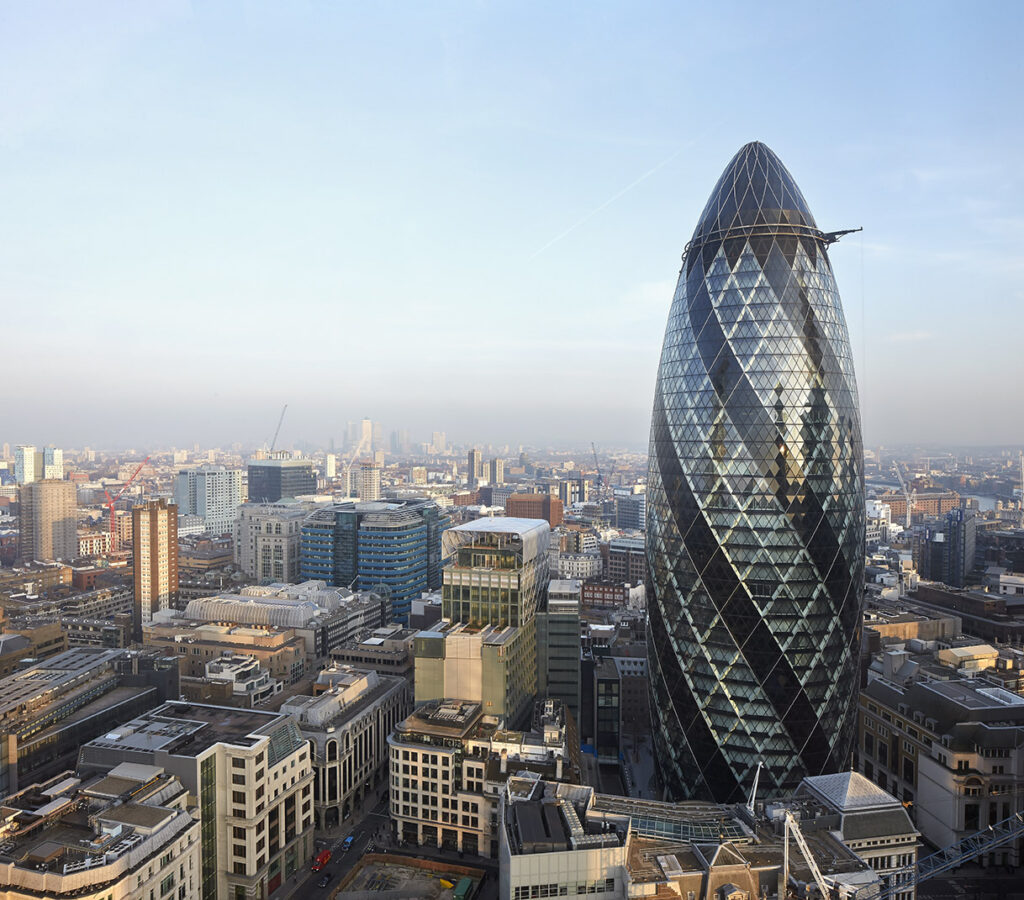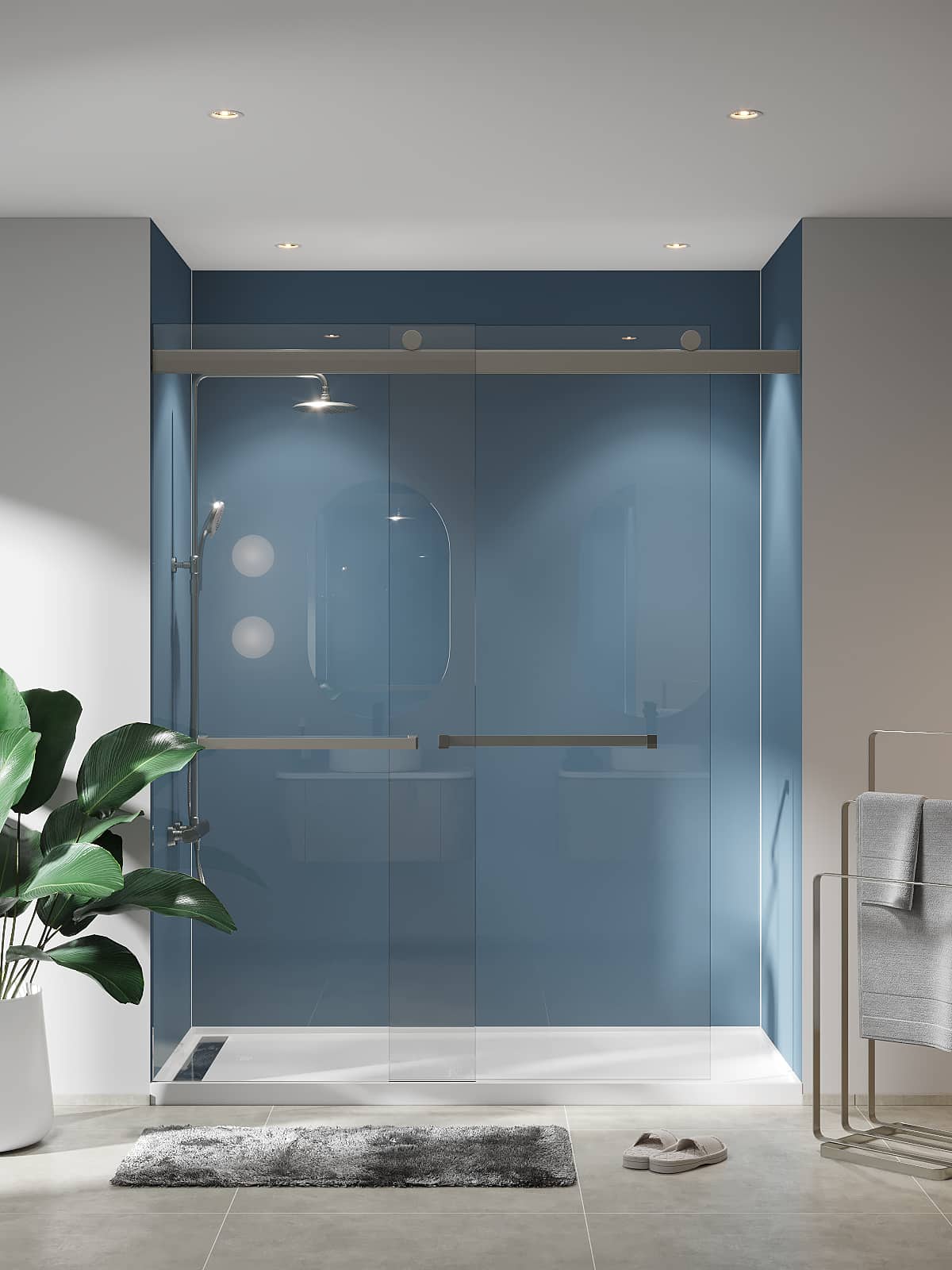 Modern designs in hundreds of variations
Fibo offers an extensive array of decorative options, boasting hundreds of variations to suit any taste. Choose from bold, eye-catching colors or explore contemporary designs inspired by concrete, stone and wood. Our wide-ranging collections feature carefully curated color palettes, making it effortless to mix and match styles and textures.
With something for everyone, our collection of waterproof wall panels cater to those who value classic elegance and a touch of glamour through a fashionable color palette, as well as those drawn to a contemporary aesthetic with options like concrete or marble-inspired designs.