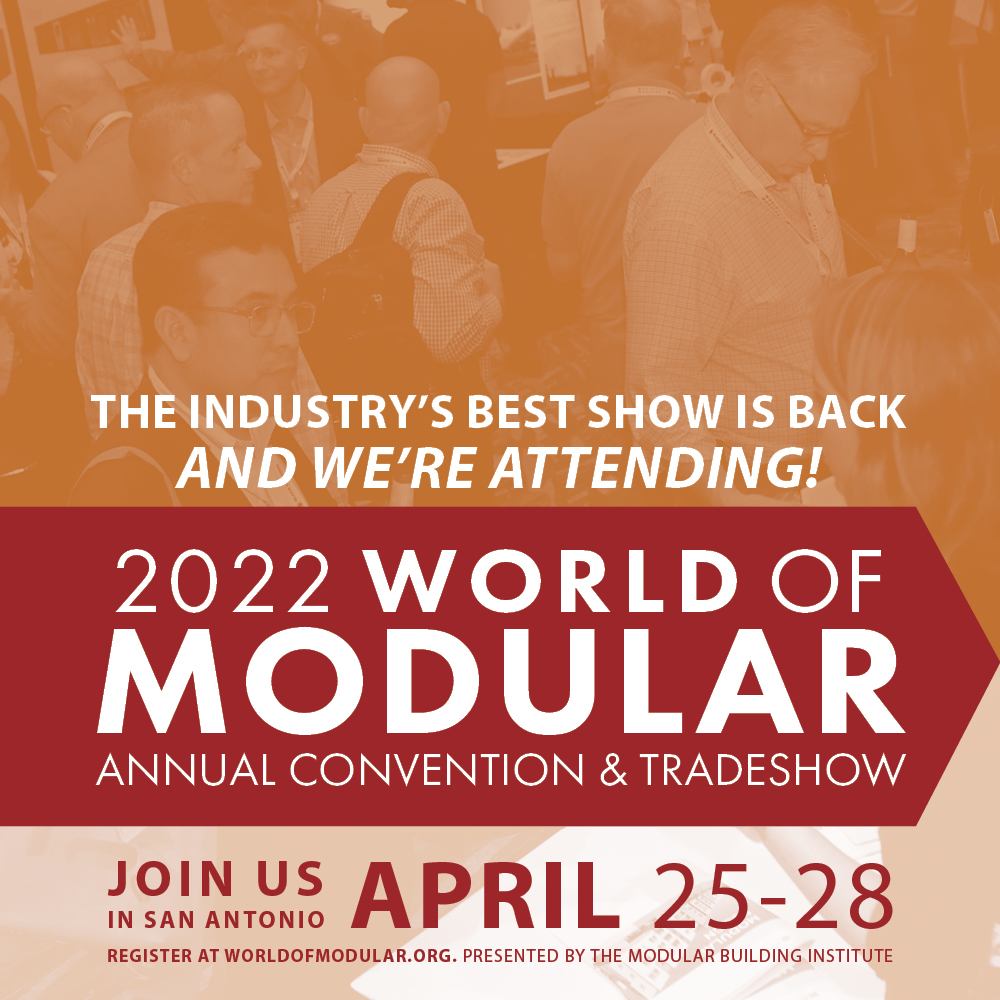 Meet Fibo at the World of Modular 2022
With over 100 modular customers globally, Fibo's waterproof wall system is fast becoming the number one choice for modular bathroom builders all around the world. Modular manufacturers who are interested in speeding up construction, driving down costs, and cutting Co2 emissions are encouraged to visit Fibo at the World of Modular Convention, stand 307.
---
Moving away from tiles
Fibo USA CEO Wesley Moore explains why we are now seeing so many modular manufacturers making the move away from tiles.
Successful modular manufacturing is all about efficiency and tiling is not efficient! Fibo has been proven to be up to 5 times faster to install versus traditional tiling. There is no down time waiting for tiles to be cured or for grouting to dry. You can achieve the same look and feel with Fibo.

Wesley Moore, Fibo USA CEO
A tiled wall with grout lines absorbs water and in principle is not watertight. A membrane must be fitted to prevent leaks, consuming yet more time; however, this does not fully eliminate the risk of hidden water damage behind the tiles. With Fibo the membrane is on the front of the waterproof wall panels which simply click together with Fibo's patented Aqualock.
Homeowners with Fibo bathrooms are amazed at how easy to clean the antibacterial wall panels are. Without real grout, there is no place for dirt and nasty bacteria to stick to and there is no discoloration of the grout. Bathrooms with Fibo wall panels are durable and look fresher and newer for longer. In addition, no strong chemicals are needed to clean Fibo's panels, creating a healthier indoor climate.
Efficient worksite which saves time and money
Installing the Fibo wall system is a seamless process whereby only one installer is needed to do the job from start to finish. The waterproof wall panels fit directly onto the studwork and all the accessories needed to complete the job are available from Fibo.
US Training and Installation Manager, Tommy Ellis, delivers free Fibo training online and in person and believes that the ability to scale up production in a short space of time is another reason why modular manufacturers such as Fading West Development, DMDmodular and AMOVEO have switched to Fibo.
There is a labor shortage crisis in the US, and quality skilled tilers are hard to find. Whereas it normally takes me only one to two days to fully train an installer.

Tommy Ellis, Fibo USA Training and Installation Manager
By reducing the reliance on skilled labor and shortening production times, it does not take long before modular manufacturers start seeing substantial cost savings.
Safer transportation and reduced Co2 emissions
The building and construction industry accounts for almost 40% of global Co2 emissions. By using the Fibo wall system as opposed to imported tiles, manufacturers in the US can reduce their Co2 emissions by over 35%. As well as requiring a lot less material to apply Fibo onto walls, the plywood core weighs considerably less than tiles, which brings Co2 savings. When it comes to transporting your finished bathroom module, a Fibo bathroom is unlikely to crack or be damaged during shipping as there are no cement-based sealants.