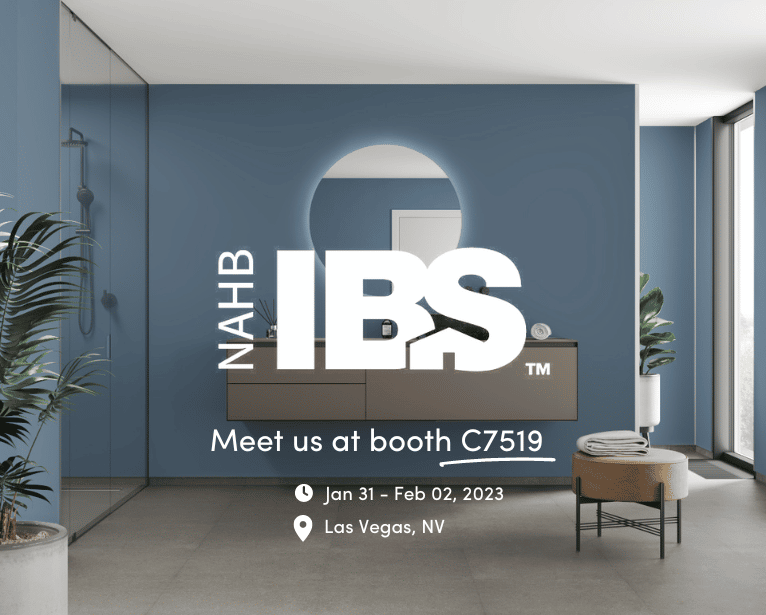 Meet Fibo at IBS to learn about an affordable and sustainable alternative to tiles!
5 times faster to install than traditional tiles, Fibo's waterproof wall system can help solve America's housing affordability crisis. And at the same time reduce construction-related CO2 emissions.
---
Build affordable homes with Fibo
The need for affordable houses is as great as ever. Rising construction costs have made it even more challenging for America's housebuilders to match the demand for entry-level homes.
A recent study by the National Association of Home Builders (NAHB) showed that just a $1,000 increase in the cost of a median-priced newly built home pushes 127,560 prospective buyers out of the market. People who otherwise would have qualified for a mortgage before the price increase.
Fibo will be at booth C7519
Wes Moore, Fibo North America CEO, has a clear message to America's house builders, general contractors, home remodelers, and the modular construction industry.
Come and visit us at IBS. Get a look and feel for our wall panels and see for yourself how quick and easy they are to install.

Wes Moore, Fibo North America CEO
Moore continues, " At a time when our industry is dealing with supply chain disruptions, inflation, rising interest rates, and a lack of skilled labor, we in Fibo look forward to showing you our wall system which can reduce bathroom construction costs by as much as 60%."
Fibo is a complete wall system consisting of wall panels and custom-designed accessories which make installation easy. Panels click together with Fibo's patented click-and-lock system known as Aqualock. There is no downtime waiting for tile adhesive or grout to dry. As a result, a Fibo bathroom can be installed up to 5 times faster than a tiled one allowing for considerable savings in labor costs.
Fibo is perfect for modular construction
Over 200 modular companies globally are manufacturing at scale using Fibo, including Fading West based out of Colorado.
Gerard Kuester, Vice President of Fibo North America explains why so many modular manufacturers choose Fibo.
"Fibo is a lightweight, low-carbon solution that does not crack during transportation. The modular industry is all about scalability and efficiency. And Fibo is scalable. Only one Fibo installer is needed to complete a bathroom unit and he or she can finish the job faster than if tile had been used."
Fibo is the sustainable choice – up to 45% lower CO2 footprint than tiles
Both the government and private sector have an increased focus on reducing construction-related emissions, especially embodied carbon (the CO2 emissions related to the materials used in buildings). According to Tommy Ellis, Fibo USA Installation Manager, rethinking traditional building methods and materials used will be key to succeeding. Ellis explains
Fibo is a climate-friendly alternative to tiles. The core of our wall panels is manufactured using PEFC or FSC-certified timber, a renewable material that stores carbon. Completing a bathroom with Fibo uses far less material than using tile.
In 2022 an independent report showed that from a cradle-to-grave perspective, Fibo has a carbon footprint that is as much as 45% lower than tiles.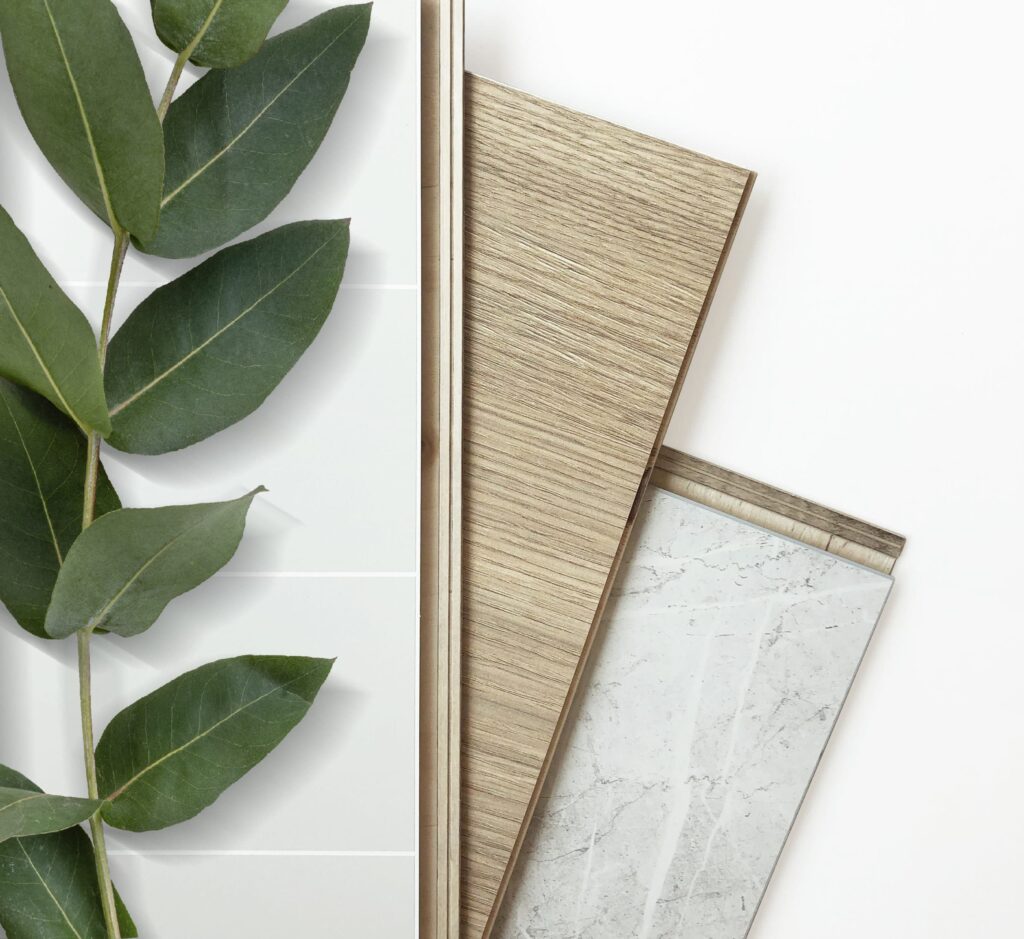 Get a copy of the report here!
Interested in learning more about Fibo or want to arrange a meeting at IBS? Let us know and fill in the form.
Don't hesitate to get in touch!
Leave your note, and we'll get back to you.