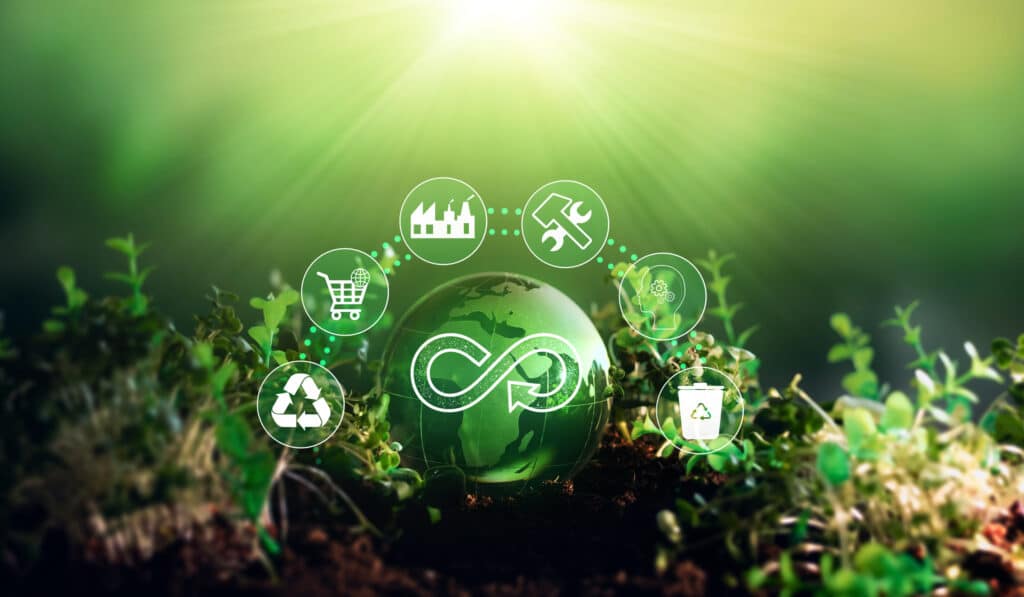 What makes a product sustainable?
Sustainability is a term we have become accustomed to hearing in so many different contexts that it's easy to lose sight of its meaning. For us at Fibo, sustainability means creating value without depleting the resources involved in the product or causing harm to others or future generations.
---
Sustainable production involves reducing resource consumption, environmental degradation, and greenhouse gas emissions when manufacturing a product. Some important questions we need to ask ourselves are:
What and how much?
A sustainable product uses as few resources as possible, has a high proportion of renewable raw materials, and minimizes environmental harm in terms of emissions, waste, and toxins. There are certifications, verifications, and industry standards that can serve as good guidelines in this area.
On the positive side, Fibo products can contribute to reducing material usage by 80% compared to tiles when building a bathroom. We believe this is a significant step in the right direction. However, innovation and further product development are essential for continuous improvement.
We are certified under PEFC/FSC, which guarantees that the wood used in production comes from certified forests and suppliers with proper approvals. This ensures that the production of Fibo products does not lead to deforestation, and the harvesting is controlled and considers the local and indigenous communities. One of our main challenges is to minimize the use of formaldehyde – a harmful substance used in the adhesive during production. Although our usage is within legal limits, we have set goals for phasing it out and replacing formaldehyde with less harmful alternatives.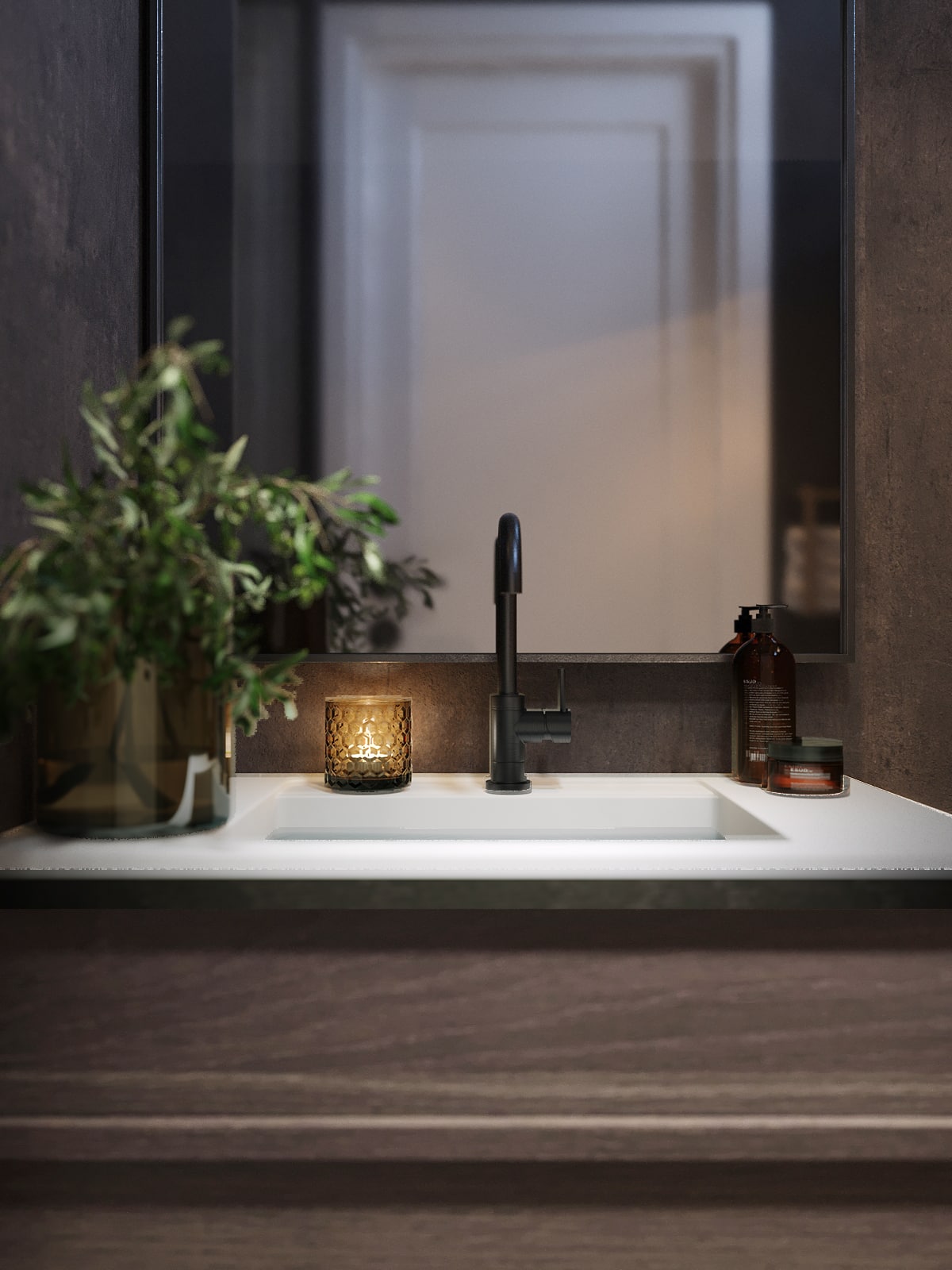 How?
Sustainability is also about the process, about how something is produced. The transition to a circular economy is one of the most crucial sustainability-related topics in recent years.
A circular economy is an ambitious goal we strive for, but it is complex to solve and partially depends on end-users and processes beyond our control. Consequently, the solution lies in collaboration with governments and other actors in the industry or ecosystem. The concept of the circular economy means that we don't just produce a product for purchase, use, and disposal. The ambition must be to take responsibility for ensuring that products are recycled or reused at the end of their life.
To increase knowledge on this topic and contribute to innovation and sustainability, we participate, along with 45 other businesses, in the cluster development project "Tre på Agder" (Wood in Agder). Here, active work is being done on sustainability and circular solutions for the forest and wood-based industry.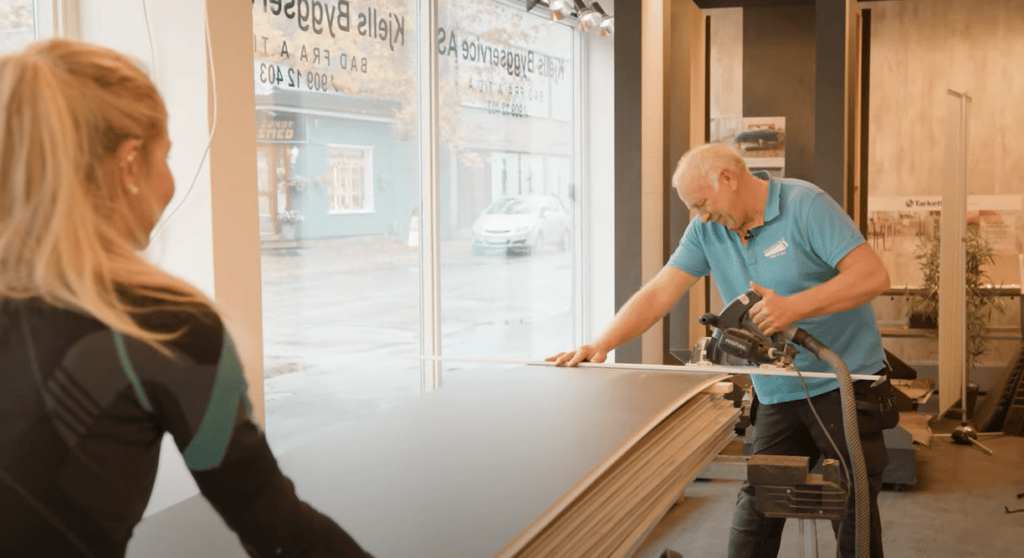 Where?
The origin of raw materials can have significant implications when evaluating the sustainability of a product. Partly because distance leads to transportation, but also because complexity increases when dealing with suppliers far away. Using suppliers from other continents can introduce many challenges that are difficult to control and unknown, including regulations, labour practices, and overall transparency. The risk may increase if conditions for workers are poor, such as concerning health, safety, rights, or working conditions.
Wood is our primary raw material, and in recent years, the world has experienced a shortage of timber. This is due, in part, to a beetle infestation that devastated much of the forests in Canada and Russia's invasion of Ukraine, leading to a boycott of goods from Russia, which traditionally exports a significant amount of timber to Europe. Like many others in the industry, we have explored new suppliers and, in some cases, new wood types. For example, we have recently visited subcontractors for timber in India and Portugal.
Selling to a Norwegian and Nordic market also has its advantages, as we are close to the end market and can offer environmentally friendly transportation to retail outlets and end-users. Being near the market allows for reduced transportation impacts and provides opportunities for promoting more sustainable practices.