Installation Videos Wall Panels
Fibo can be installed on various back walls by glueing or screwing the panels to the wall. Watch the videos below for a complete guide on how to install Fibo and hang accessories.
---
1. Preparations
Remember to do the following preparations 72 hours before you start the installation.
---
2. Various back walls
---
3. Installing the base profile
---
4. Installing the hidden internal profile
---
5. How to correctly seal the wall panels
---
6. Installing the first wall panel
---
7. Installing the next panels
---
8. Installing the panels on the return wall and finishing with L profiles
---
9. Installing the external corner profile
---
10. Sealing the base profile and internal corner profile
---
11. Cutting out for pipes and installing accessories
---
Use our calculator below to find out how many panels, profiles, sealant, wipes, clean you need for your next installation!
Calculator: How much do I need?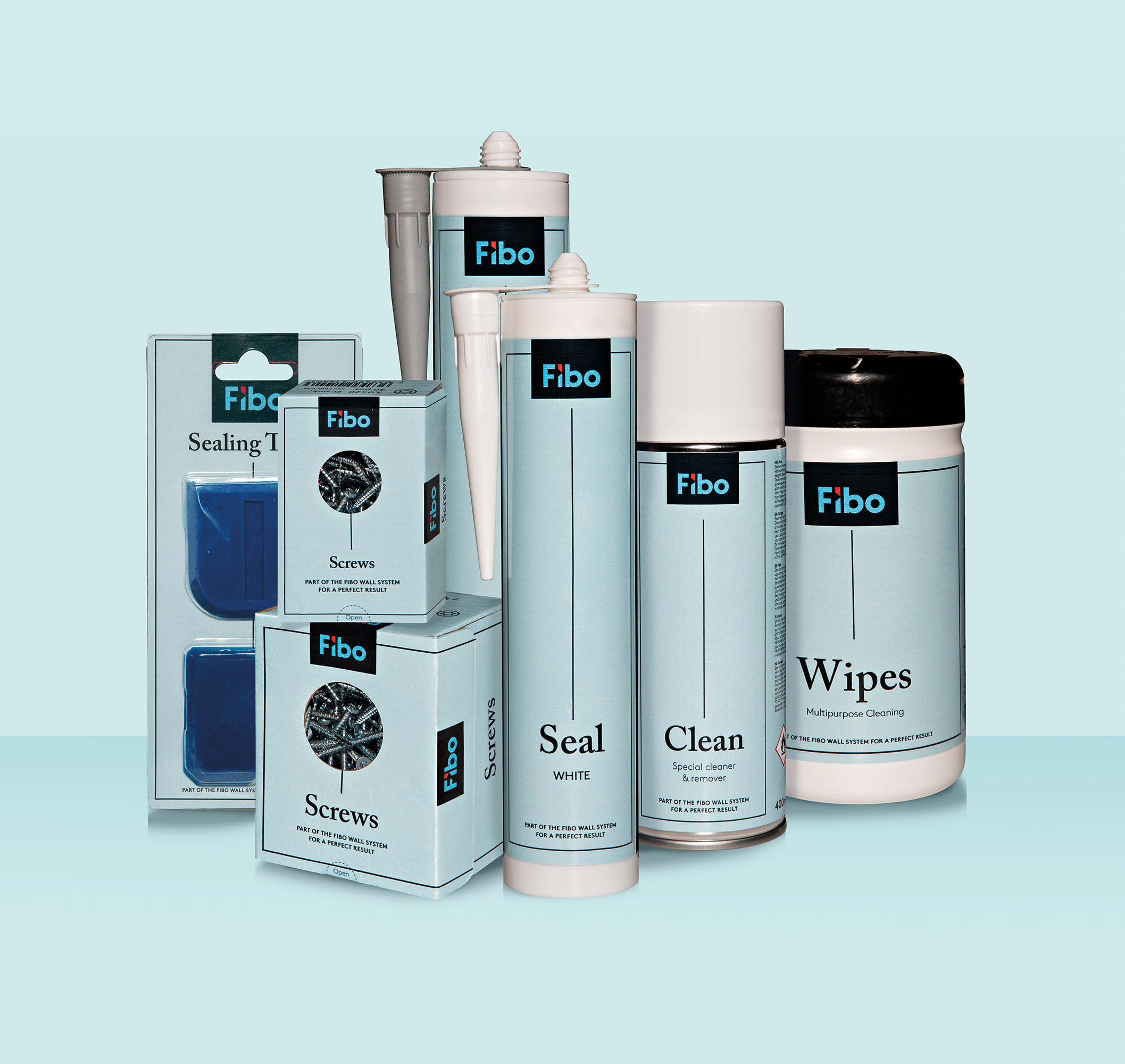 Find the correct accessories
The wall system is mounted by first setting up profiles that form the framework of the wall system. Then the boards are mounted, all joints are sealed with Fibo's sealant, Fibo Seal. Accessories are also available to facilitate installation
---