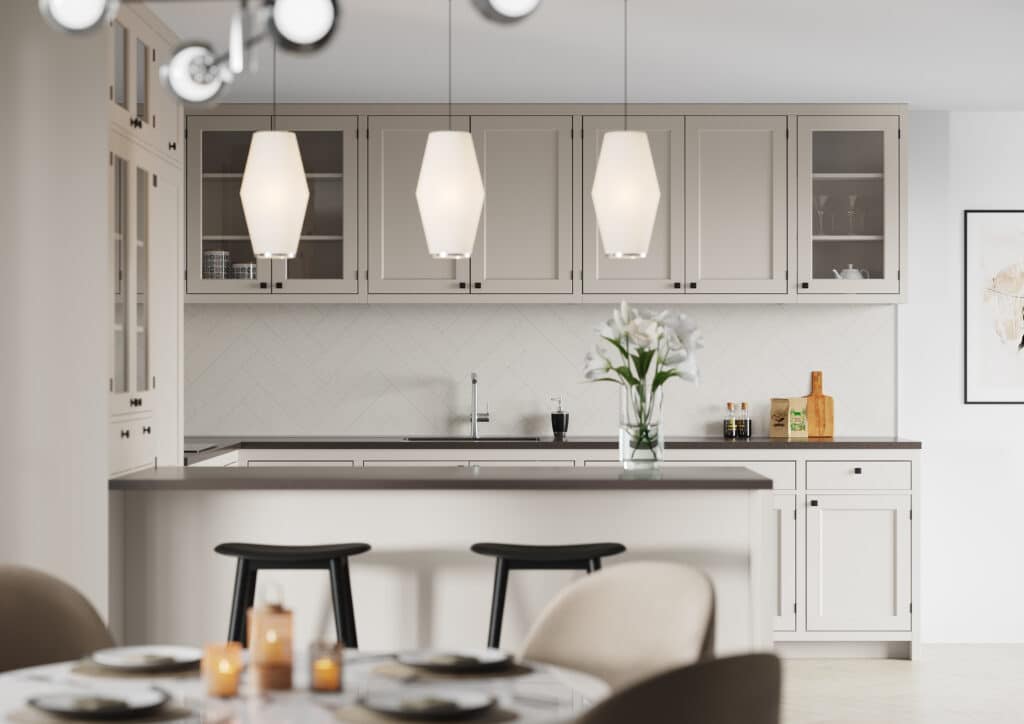 Fibo in the kitchen
Fibo Kitchen Boards are panels made for the splash-zone between the kitchen counter and cupboards – protecting the wall from water and food preparation activities.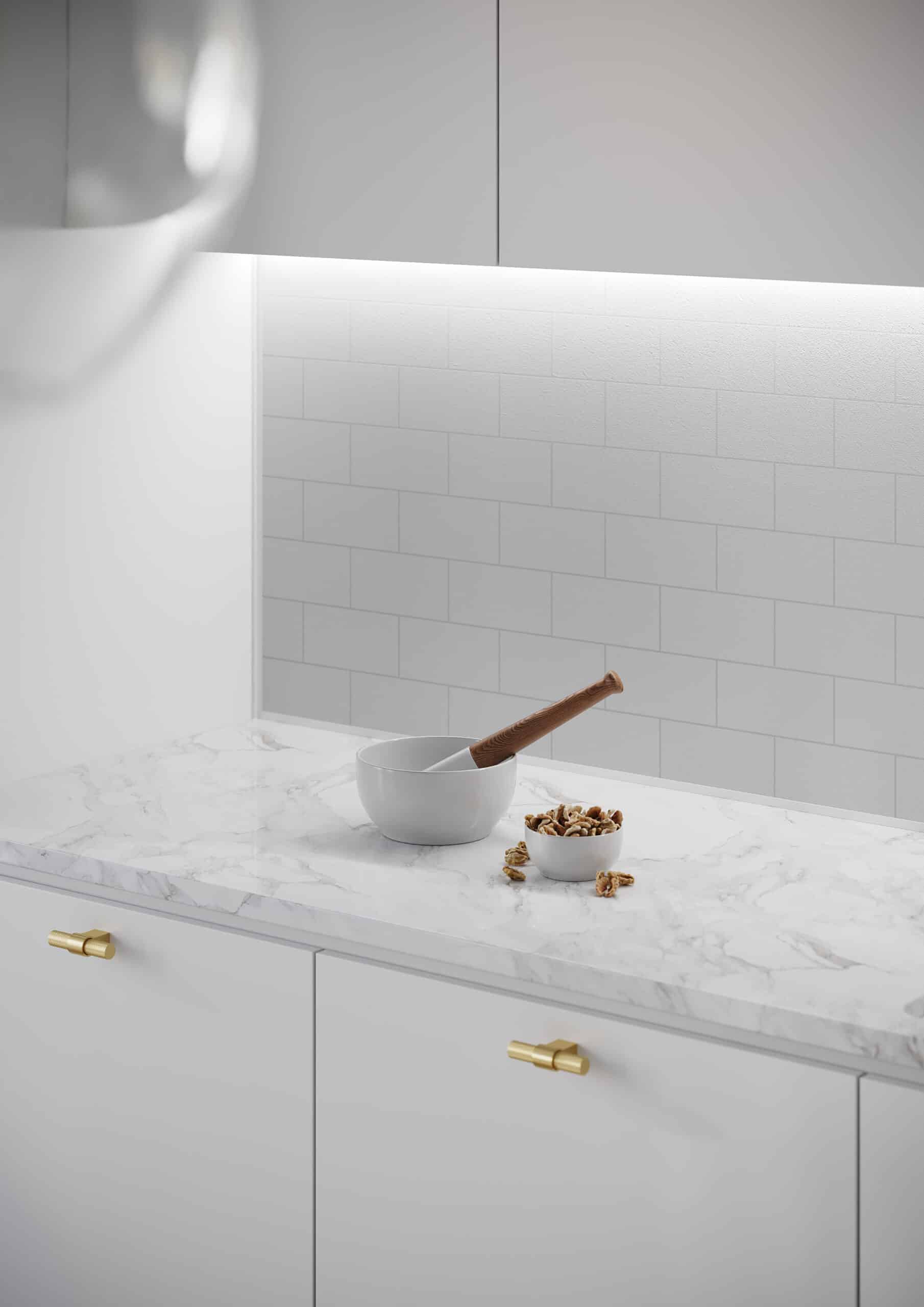 Fibo in the kitchen
The panels come in 18-inch heights and are a smart, simple and stylish way to protect your kitchen wall. Our many different decor options provide you the opportunity to create your own signature style – without having to redo the entire kitchen.

Create your new dream kitchen in one afternoon
Fibo Kitchen Boards install right onto the wall and click into place with Fibo's own Aqualock system, which doesn't require preparatory work. Complete the job – whether it's protecting the area around the kitchen sink and counters or adding decorative flair to the kitchen wall.
The sleek surfaces are easy to clean – without grouted joints where dirt can settle. The design sustains its fresh new appearance much longer.
Kitchen Boards comes with a Limetid LifeTime Warranty