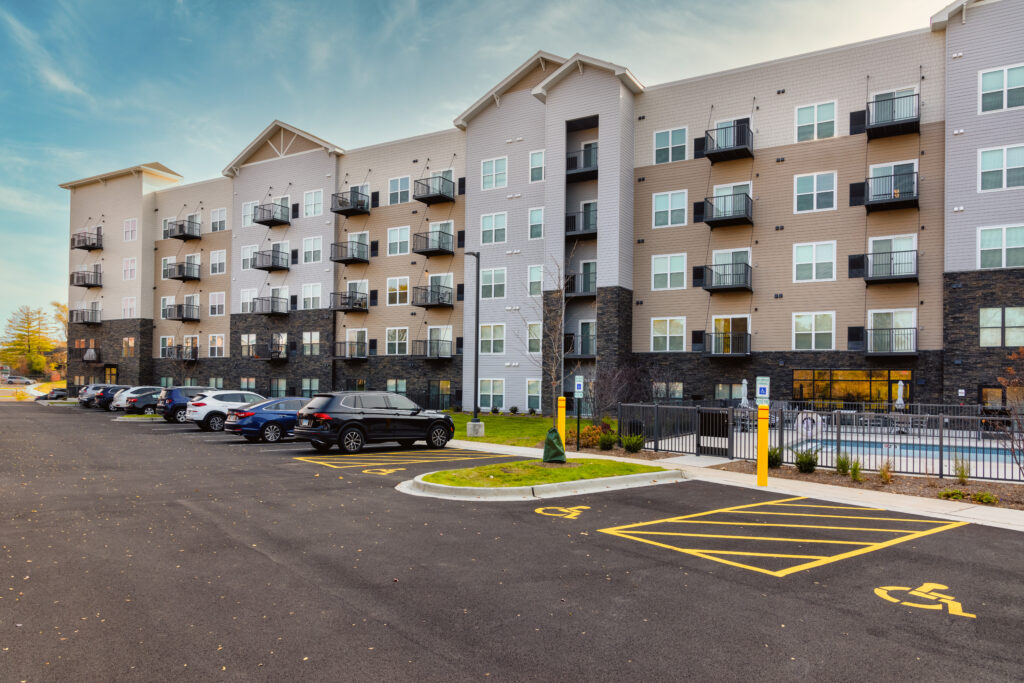 Winfield Station
At Winfield Station Residential Complex, tenants can expect to move into high standard, affordable apartments. The project consists of 162 apartments in the heart of Winfield, Illinois, 30 miles west of downtown Chicago. All units have been fitted with Fibo's waterproof wall system in what is our largest project in the USA so far.
---
Speed of installation, affordability, great design and functionality were lifted out as key deciding factors in choosing Fibo over tiles. In addition, Synergy Construction who were responsible for building Winfield Station put a high emphasis on finding environmentally friendly solutions like Fibo.
With a core of certified wood and small amount of material needed to fit Fibo panels to the wall, Fibo's waterproof wall system provides a much lower climate footprint than imported tiles – while the antibacterial surfaces are easy to keep clean without the use of strong chemicals and contribute to a drier and healthier indoor climate.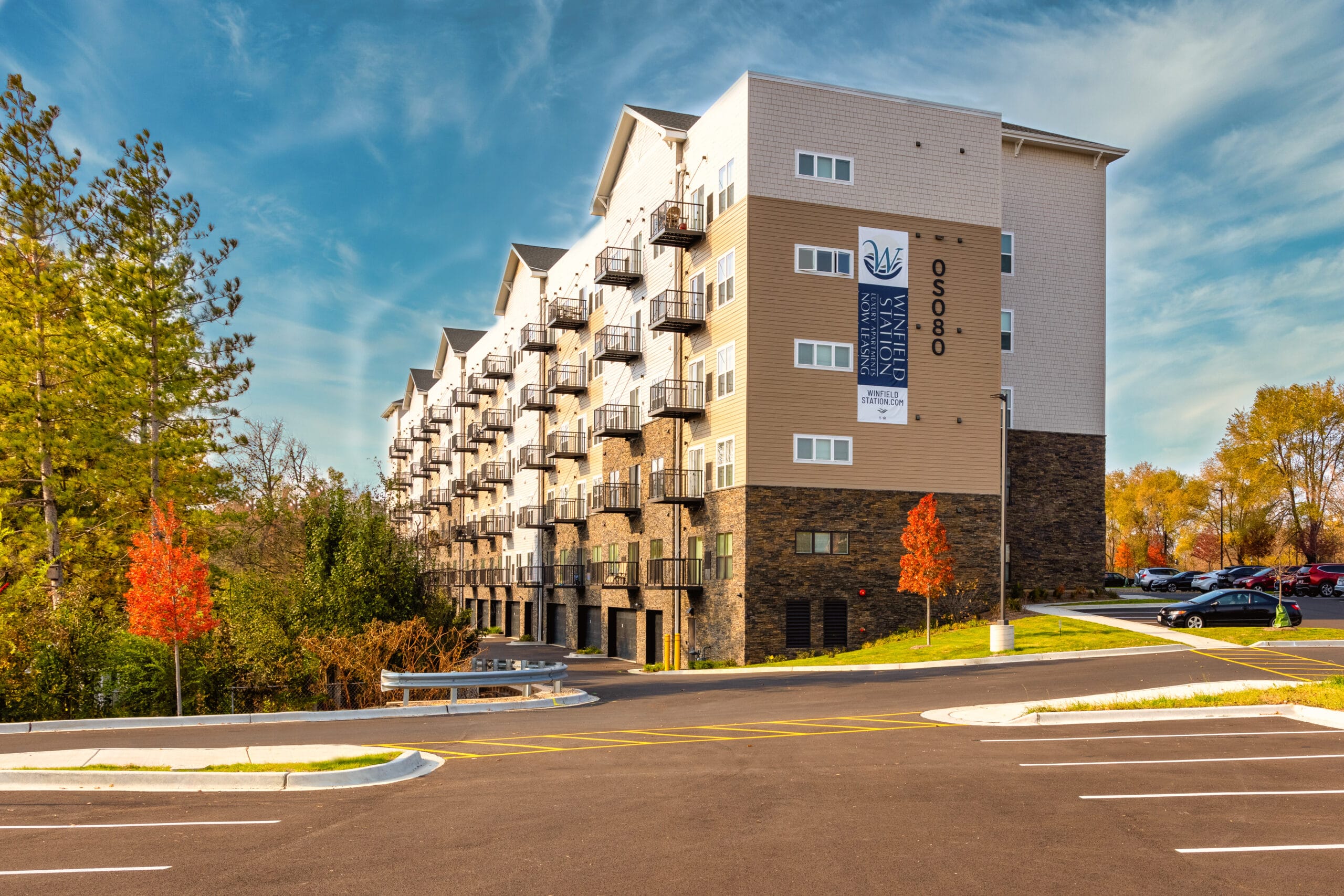 At Winfield Station, the developers chose the decors 0089 Aberdeen M6030 and Denver White 3091 M63 giving the bathroom units a modern and stylish look. Further details of the apartments include parquet flooring, walk-in closets, large windows facing nearby gardens and a building with top amenities, including a swimming pool and fitness suite. The finishes have received glowing reviews from tenants that have moved in already, with one commenting
It is a great community to live in with spacious apartments. I personally like the build quality of the building.

Winfield Station Resident
Fibo's 100 percent waterproof wall system consists of panels in full lengths that are clicked together and locked with Fibo's patented Aqualock. Wes Moore, CEO Fibo USA, explains why Synergy Construction opted for Fibo.
"When opting to go for a new solution, like Fibo's wall system, Synergy Construction did so because it met all of their strict criteria for the building. Fibo offers great design, functionality and impressive environmental credentials. That's important for residents." What also impressed Synergy, was Fibo's onsite training program for workers. Wes continues, "That's unique. You don't get manufacturers coming down to building sites and training contractors on how to install their products. It makes for a smoother building process." Fibo US are looking forward to even more larger projects.
With a housing affordability crisis exacerbated by a labor shortage and uncertainties in the supply chain, developers are looking at suppliers that are reliable, can help them to bring down the cost of construction and all without compromising on great design or functionality. Fibo is a tried and tested solution, and we are ready to help!"

Wes Moore, CEO Fibo USA