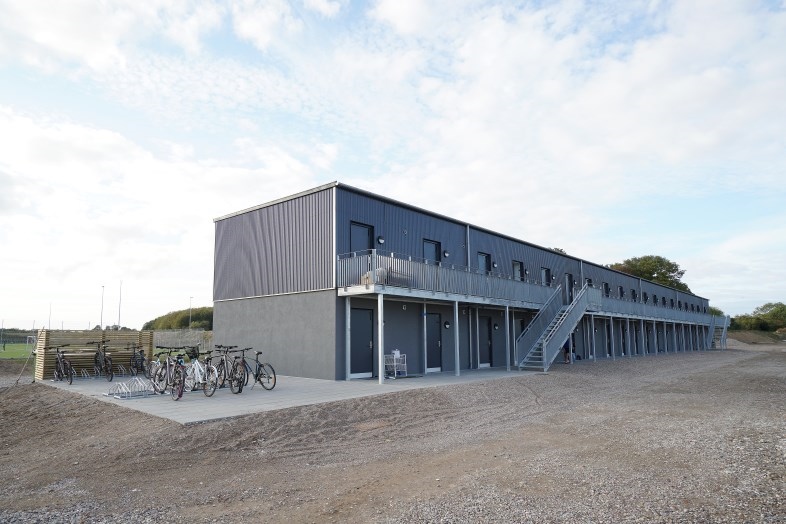 Sportellet in Holbæk Sportsby
Fibo Kitchen Board and wet room boards were chosen during the construction of "Den nye Sportsby" in Holbæk in Denmark. The purpose of the sports village was that professional athletes from all over the country could spend some time here.
---
In a short time, therefore, 38 apartments were built. Since young people in particular will live in the village for a shorter or longer period of time, the focus was on light and light materials. Fibo wall panels and wet room panels were chosen in the kitchen zones and bathrooms. The choice fell on a bright, white kitchen zone while opting for a raw cement-like design in the bathrooms.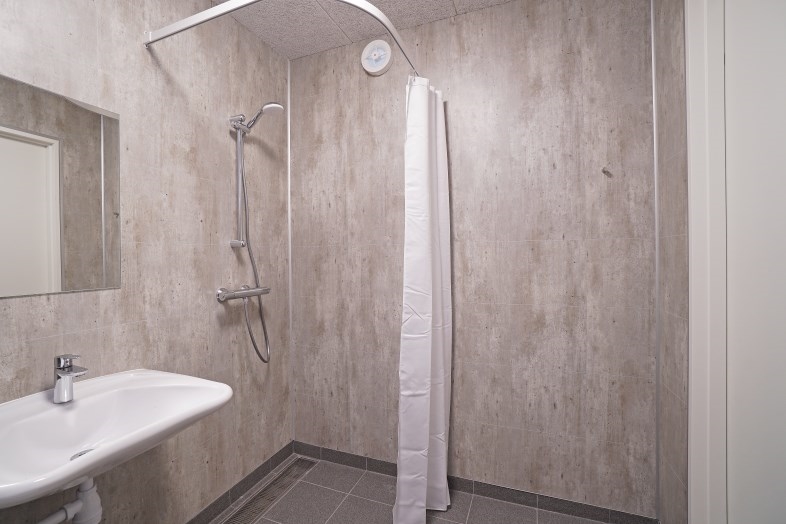 Since it is mainly young people who will live in the sports city for a shorter or longer period of time, bright and friendly materials were emphasized.

Sportellet in Holbæk Sportsby
Hørlyck & Henriksen Entreprise A / S had 20 weeks available for the construction. The building was inaugurated in accordance with the schedule shortly before school starts in mid-August.
Quick assembly and easy daily cleaning were decisive factors when choosing wall coverings, and we are pleased that the choice fell on Fibo.