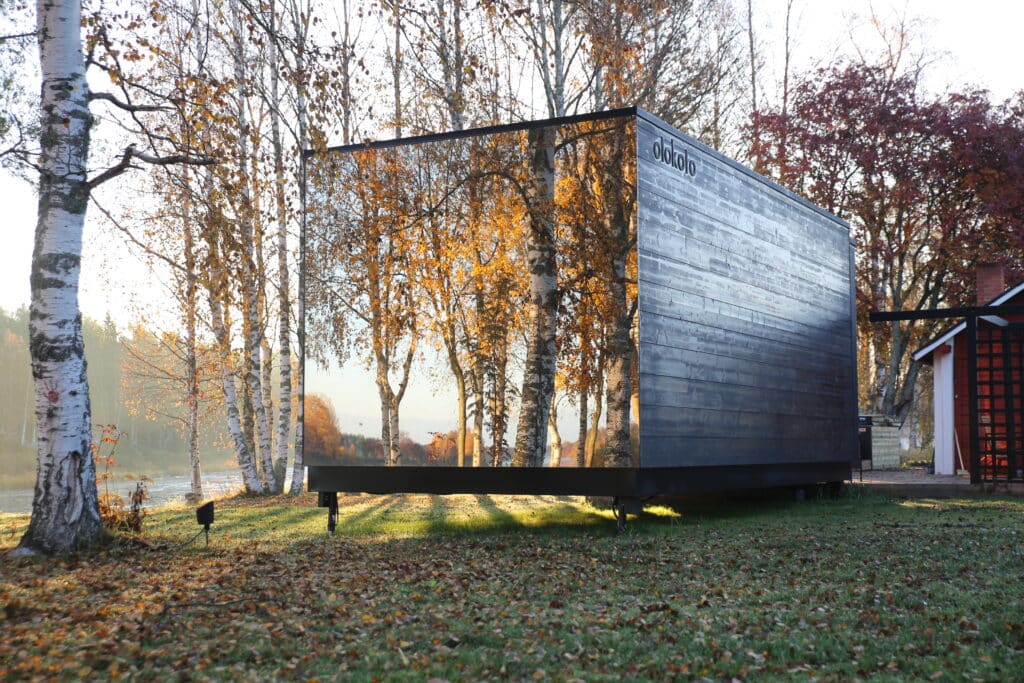 Renowned Finnish producer of modular homes chooses Fibo
Ilmari Mäenpää is the chief visionary designer of the Olokoto modular housing solution, designed for people who are looking for all year round accommodation or a holiday home.
---
Olokoto is manufactured on the outskirts of Oulu in Northern Finland, in an area where people are in touch with nature. This is reflected in Olokoto's unique design, attention to detail and interior decoration solutions which include Fibo's Lentini Dark on the bathroom walls.
Olokoto is built to human scale. The surrounding nature is the most essential element in Olokoto's interior decoration

Ilmari Mäenpää, chief visionary designer
Ilmari has been fine tuning open sky architecture since 2009. Olokoto holiday makers or homeowners can bring serenity to their everyday busy lives by star gazing or watching the Northern Lights as they lay in bed.
We caught up with Ilmari to hear more.:
Finnish Country Manager, Jan Klements believes it is inspiring and a testament to Fibo that a visionary like Ilmari and Olokoto chooses Fibo.
Fibo is perfect for modular construction. It is lightweight, easy to assemble, and we have a huge choice of great looking designs. Fibo has strong environmental credentials which architects like Ilmari and the people who inhabit their homes appreciate and value.

Jan Klements, Fibo Country Manager Finland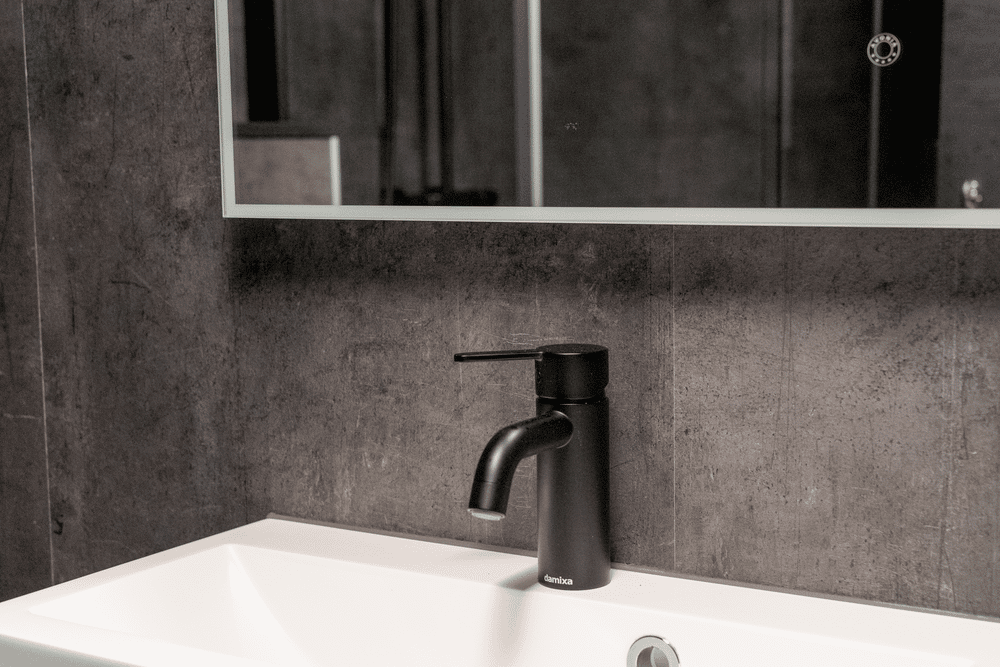 Read more about Fibo – the sustainable choice!