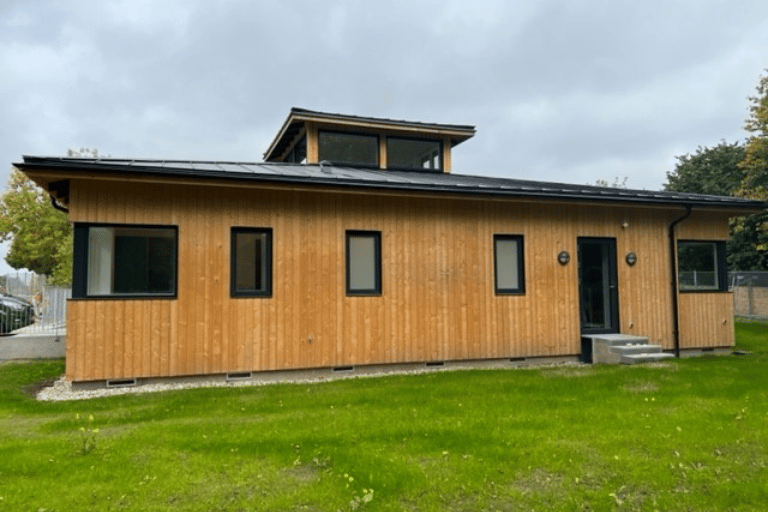 Helsingør municipality in Denmark chose Fibo because of its low carbon footprint and high quality
40% lower carbon footprint and high durability, Fibo wall panels were a great choice for the Snoezelhuset in Helsingør.
---
With 40% lower carbon footprint and high durability, Fibo wall panels were a great choice for the Snoezelhuset in Helsingør.

Lars Kristiansen, markedssjef i Fibo
An offer for the senses
The Snoezelhuset is a sensory house for people of all ages, where people can come and experience rooms that either stimulate or calm the senses.
Helsingør Municipality has a vision of being CO2 neutral by 2045. By focusing on sustainability throughout this construction process, they have managed to build the Snoezelhuset with a footprint of 30 tonnes of CO2, compared to what would normally be 45 tonnes.
Several architects, engineers, and contractors have collaborated with Helsingør Municipality to find high-quality solutions while having the lowest possible carbon footprint. In all rooms that need to withstand water, the choice landed on Fibo's 100% waterproof wall system.
The construction industry can reduce its emissions
The construction industry accounts for 40% of the total greenhouse gas emissions, so there is enormous potential for savings in the industry. As carbon emissions related to the operation of buildings are reduced due to renewable energy, the focus is already shifting to so called embodied carbon – that is the carbon emissions related to the construction materials used in the building. Materials are being chosen based on their CO2 footprint rather than cost alone.
Fibo's wall system has a lower carbon footprint than tiles, is 100% waterproof, and the durable result is easy to clean, helping create a good indoor climate. In addition, a significant cost saving can be achieved, as installation can be done up to five times faster with wall panels compared to tiles.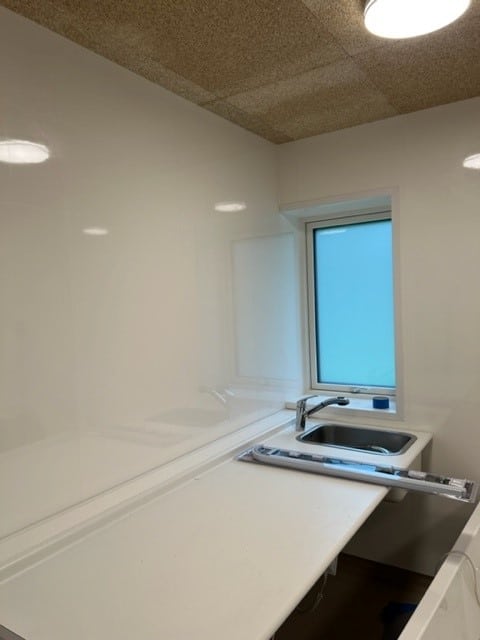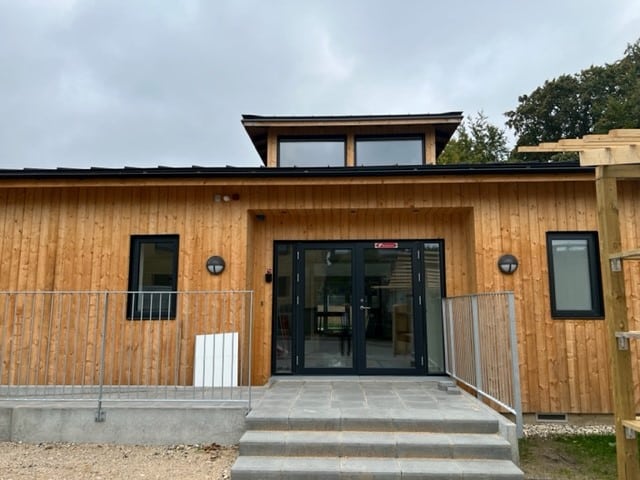 Waterproof Wall System with a certified wooden core
The system consists of panels with a certified FSC or PEFC wood core, a renewable material that naturally captures and stores carbon. A high-pressure laminate on the front of the panels acts as a waterproof membrane that keeps water out. Panels are clicked together with Fibo's own Aqualock, a patented tongue and groove system which locks and seals the joints when the panels are clicked together.
The wall panels come in full lengths, can be mounted directly on existing walls or stud work, and require neither membrane nor as many accessory products as tiles.
Customer
Fibo products
Media coverage
---