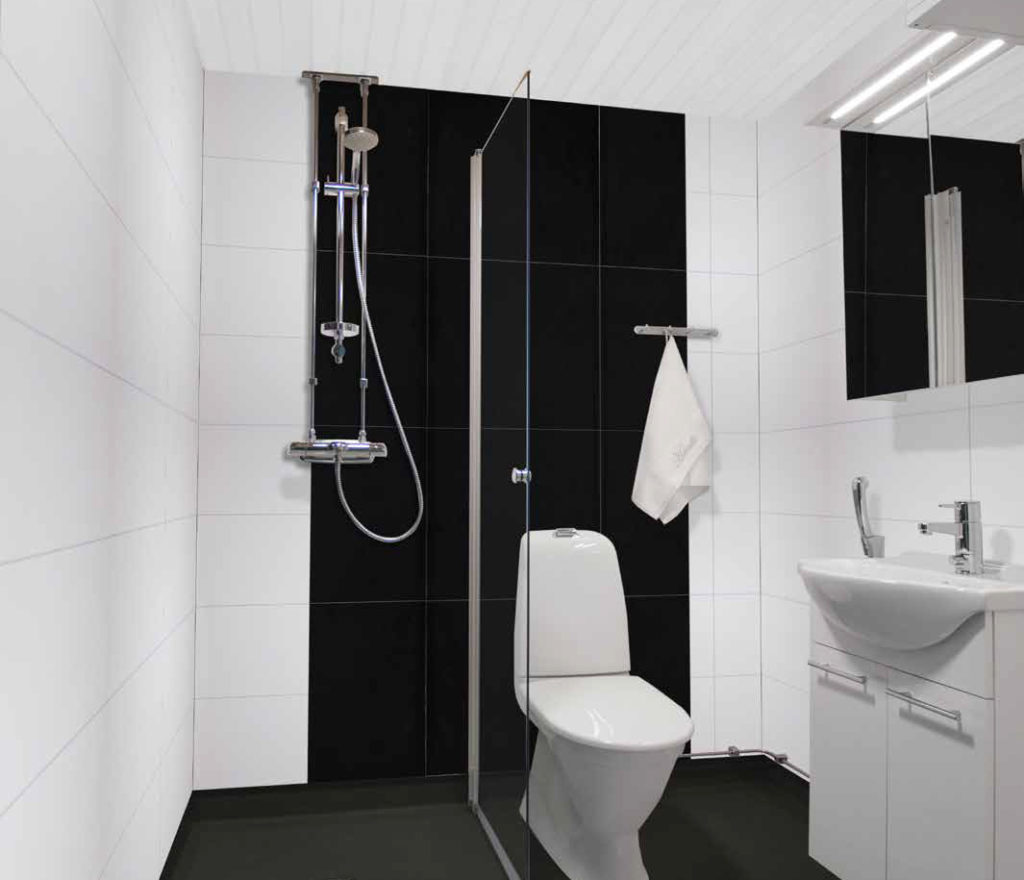 Fibo in LapWall
Since it's upstart in 2011, LapWall has grown to become Finland's leading supplier of wall and ceiling elements for all types of buildings.
---
Together with the subsidiary in Sweden, they serve the whole of Scandinavia and in 2017 reached a turnover of over 50 million Euros.
Durable and 100% waterproof surface

LapWall
When they opened their third factory in Keuruu, the goal was to produce 5,000 bathroom modules a year. Here they use Fibo wall panel which provides a durable and 100 percent waterproof surface, which is as quick to install as it is easy to clean and maintain.
After a long period of testing and training of the employees at the factory, the first bathroom modules were delivered in 2017. They are produced both for direct sales and for other contractors in Finland, Sweden and Norway.
This example is from a house in Oulu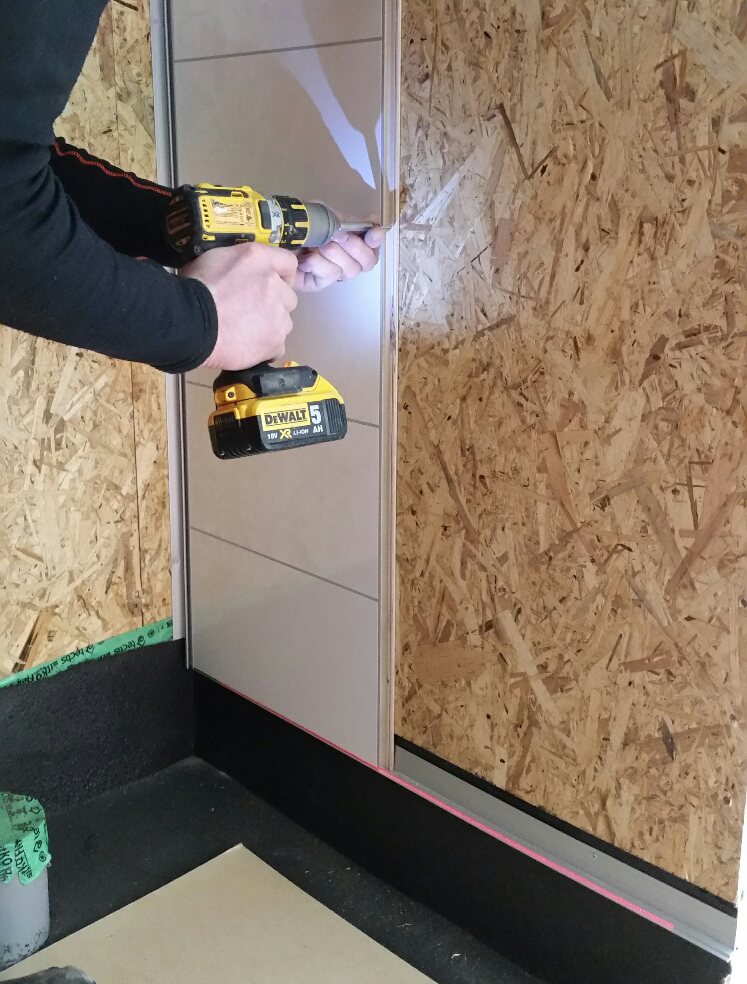 Benefits:
Durable and 100 percent waterproof surface
Quick and easy installation
Many decor options
Product/ delivery:
Marcato – EM Grey Concrete
Legato – S White
Client:
LapWall