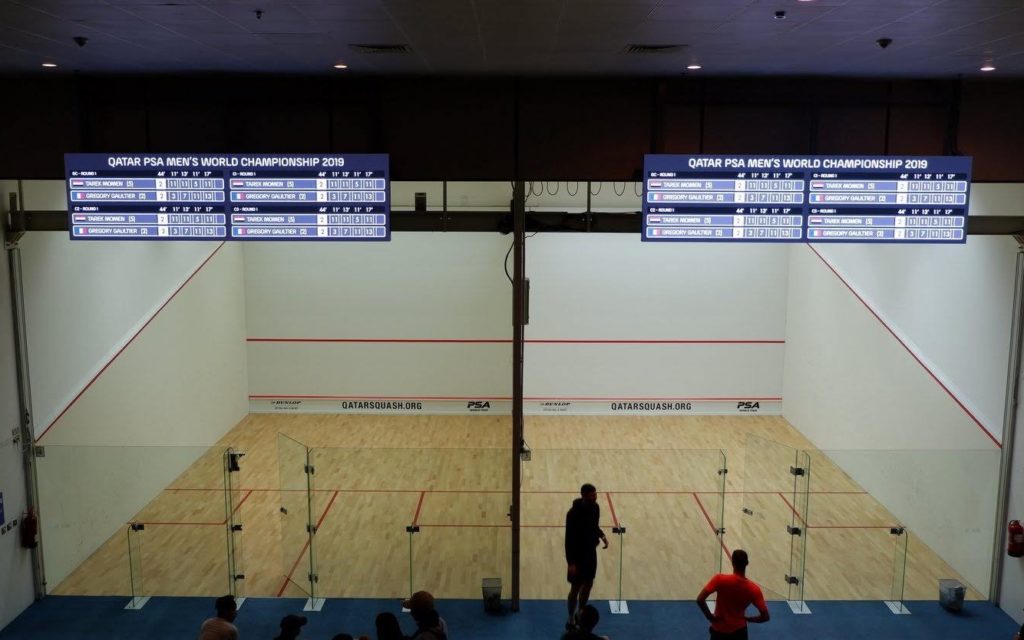 From squash to squash!
When the world's best squash players recently settled for the World Cup title, they played in a hall with the COURTWALL X-Panel, which is a unique squash wall consisting of specially designed Fibo wall panels.
---
November 8–15, 2019, the Squash World Cup was held in Doha. Egyptian Tarek Momen was finally able to win the trophy after defeating Paul Coll from New Zealand in the final of the Khalifa Squash Stadium.
The hall was recently renovated with a brand new type of wall called the COURTWALL-X panel; specially developed by Courtwall with Fibo wall panel as core.
Precise angles together with the unique click lock system provide an unbeatable combination!

Wolfgang Denk, vd Courtwall Internationals
Courtwall chose the Fibo wall panel due to the panels' exact right angle together with the unique click lock system that provides an unbeatable combination, plus the panels are waterproof. The players' response has been positive, says Courtwall International's Deputy Director Wolfgang Denk.
Benefits:
Client
Courtwall Innovation
Följ oss på Instagram
Få inspiration till ditt badrum eller kök @designbyfibo