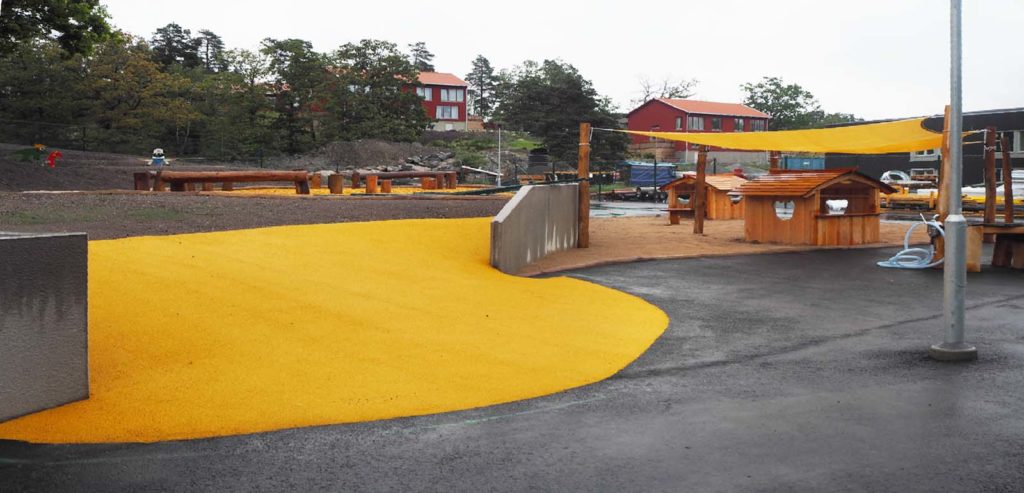 De Wit Chalets
When client's come by to have a look during the building process, we often get the following reaction: "Well, that's been grouted neatly".
---
People often don't even notice that they're not looking at regular tiles!
In 2012 we slowly started using Fibo. Back then we had quite a few doubts about applying wooden panels in wet rooms. Our clients would actually also rather stick to the more commonplace tiled bathrooms. On top of that we also couldn't find any financial benefit compared to regular tiles.
A bathroom decorated with Fibo is less vulnerable during transport of the mobile homes, compared to traditional tiles which often crack or tear.

Peter Starreveld, Owner/Director – De Wit Chalets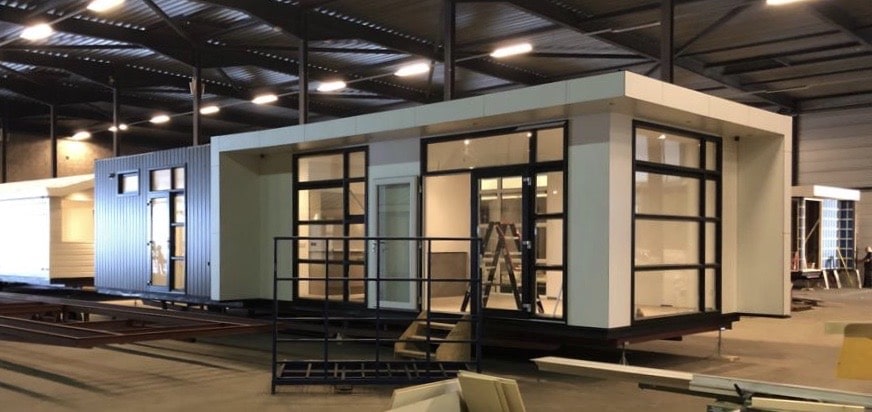 In 2014 we saw an increase in labor costs and partly because of that the difference between Fibo and traditional tile became smaller. Another benefit of Fibo was that one could walk away during the activities, to take up another chore. With traditional tiling this is not so easy, because you have to take into account the drying times of the materials. Yet another benefit of Fibo is that it can be applied dry and clean.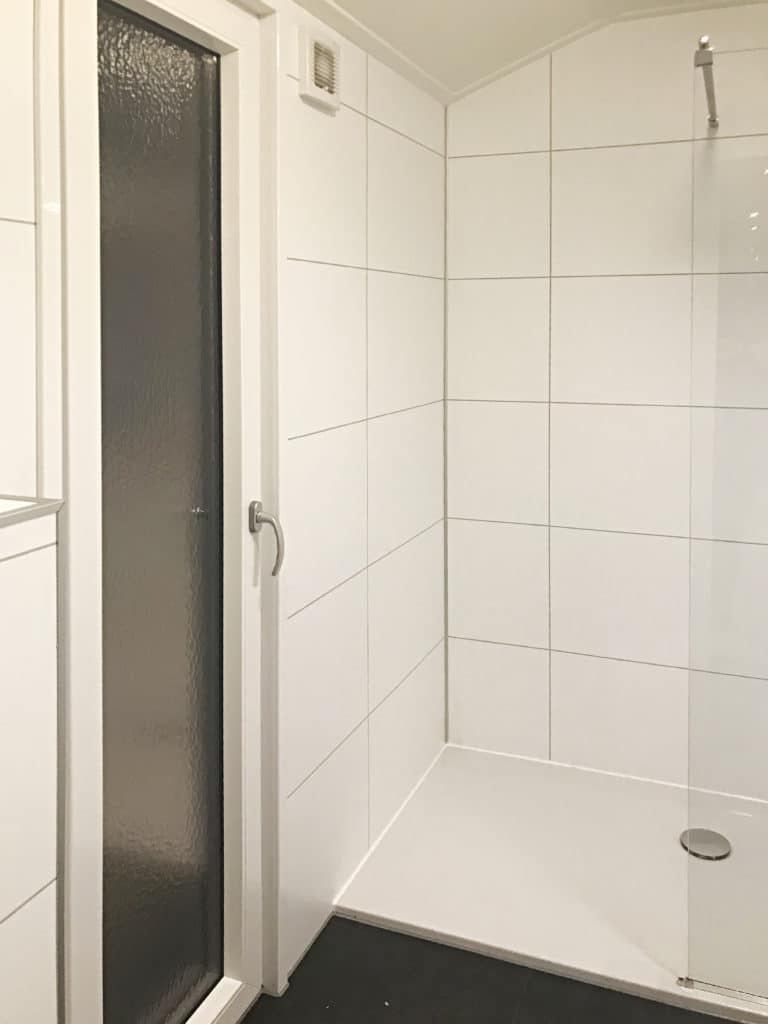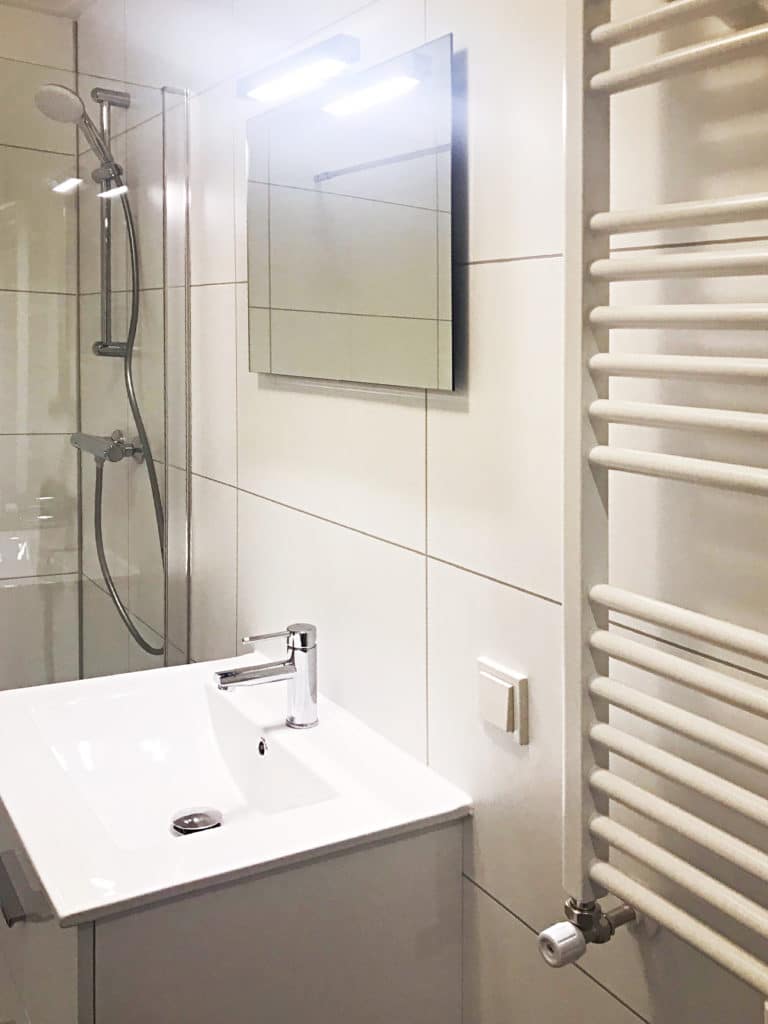 In regard to the available designs Fibo took a big step forward once the concrete designs where added to the collection. Now we can create fancy combinations, which allows us to offer Fibo in a higher segment. The appearance of for example Grey Concrete and Rough Copper gave a positive impulse.
Advantages
The possibility to "walk away" during the installation process, to get another panel
Applied dry and clean
A varied range of decors
Product/delivery
Colour Collection – HG Denver White
Client
De Wit Chalets