100% waterproof walls – even after 30 years!
After 30 years with the same Fibo wall panel in the bathroom, one family in Lillehammer, Norway got tired of waiting for the walls to be worn so they could give the bathroom a facelift!
---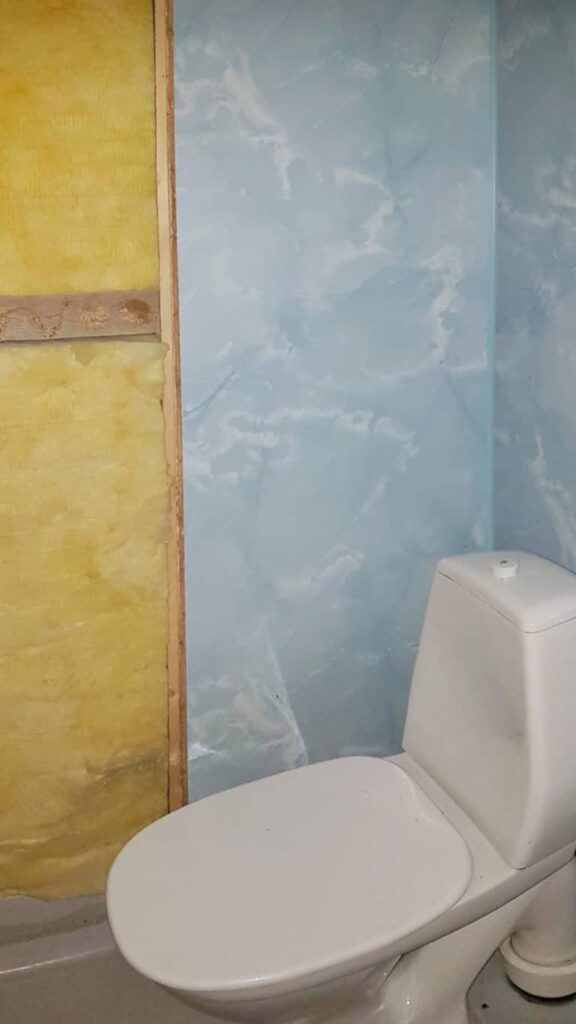 Fibo is much loved in Norwegian homes, where it has been a mainstay for the last 70 years. Home trends change overtime, but one thing that remains constant is Fibo's wall panels ability to keep walls dry.
Understandably, after 30 years of the same bathroom design, this family in Lillehammer, Norway decided it was time for a more modern look and visited their local bathroom merchants – Bademiljø Lillehammer.
Sales manager at Bademiljø, Lillehammer, Grethe Skyberg recalls meeting the family to discuss a bathroom refit.
"This was a family of 5 who used the shower up to 3 times a day for 30 years. They simply got tired of the look in the bathroom, despite the panels never getting so worn that they needed to change them."
When the bathroom fitters arrived to dismantle the wall panels, they confirmed what the family assumed; after 30 years both the studwork and insulation were in as good a condition as they were 30 years ago!

Grethe Skyberg, Sales Manager Bademiljø Lillehammer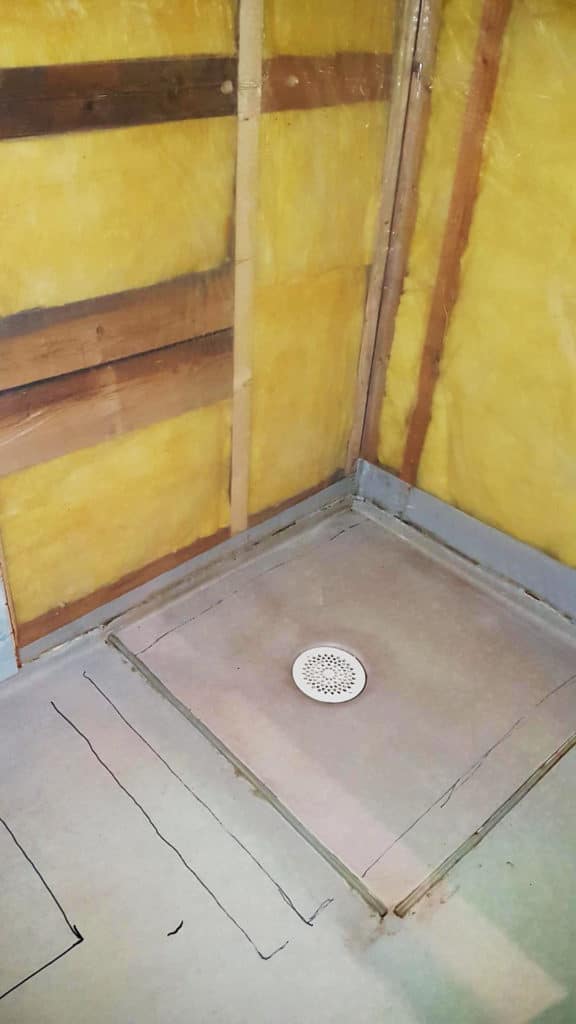 Tommy Ellis, US Installation and Training Manager explains how Fibo's wall system is 100% waterproof.
"The membrane is on the outside of the panel system (the high pressure laminate surface of the panel is the membrane). It ensures that damage does not occur on the wall behind the wall panels before it has appeared on the front – that is not the case with tiles. If there is a leak or weakness in the grout it can go years undetected causing expensive damage.
It was nice for the customer and contractor to get in touch and send us these images. A lot has changed in bathroom design since 1990, so it's understandable they would want a new bathroom!"
Interested in Fibo? Contact us. We'll be happy to assist you!