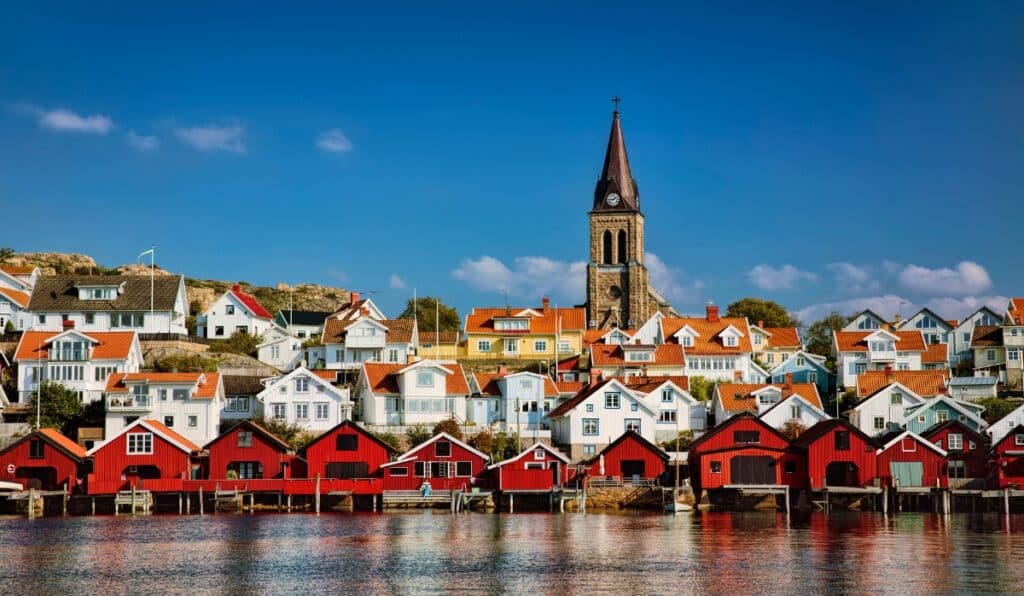 Tanums Bostäder chooses Fibo for the renovation of bathrooms and kitchens in their apartments


Throughout Sweden, numerous rental properties are managed by municipal and private property owners.
The need for maintenance in bathrooms and kitchens in these apartments is exceptionally significant. Read about how Beijer in Tanumshede sells Fibo and let yourself be inspired to do the same with your local property owners.
---
If you are responsible for many apartments, Fibo wet room panels are an intelligent solution that guarantees quick installation and low costs. Other benefits include efficient maintenance, protection against damages, and predictable maintenance costs.
How should one maintain and develop a large portfolio of rental properties?
Landlords are well acquainted with the challenge of keeping apartments updated and well-maintained. Planned maintenance is important to sustain tenant satisfaction and well-being, and it is crucial for the value of the property portfolio. However, maintenance disruptions in rental agreements lead to significant uncertainty regarding costs, processes, and timelines. Let's take a trip to Bohuslän in Sweden to see how Tanums Bostäder has tackled this challenge.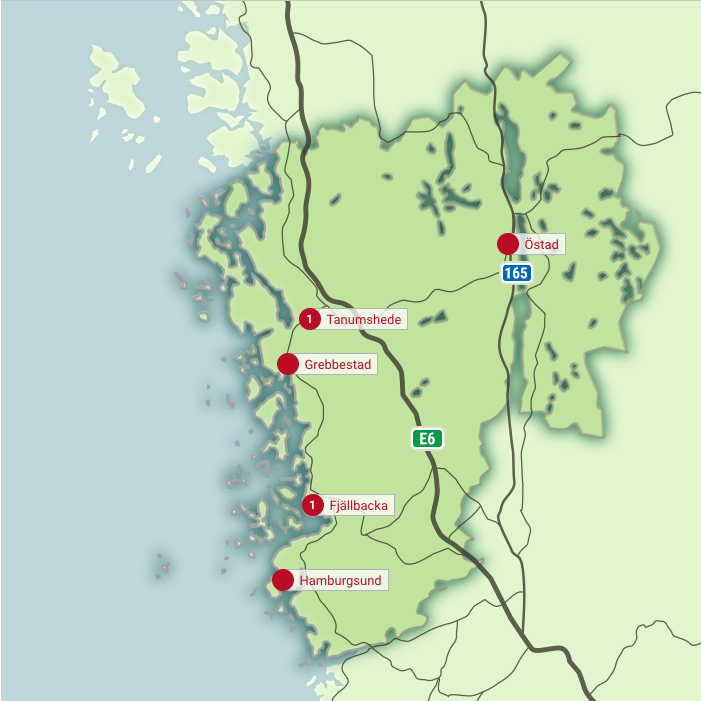 Tanums Bostäder leads the way
Tanums Bostäder manages 735 municipally owned and administered apartments that require upgrades to the bathrooms and partially the kitchens.
We are responsible for providing tenants with good service, and many have limited opportunities to travel for longer periods to allow us to conduct maintenance. Therefore, the time aspect of renovation and installation has been an important criterion in the choice here

says Paul Dahlin, manager and project lead at Tanums Bostäder.
The solution was developed in collaboration with the contractor KJ Bygg, in partnership with Beijer Byggmaterial, which supplies wet room panels and Kitchenboard. After a comprehensive evaluation, Fibo wall panels were chosen as the solution. The choice was made based on several criteria.
Rask og effektiv installasjon
Quick and efficient installation
High durability
Hygienic and easy to clean
Sustainability, warranty, and future operational economy
Good support and delivery capacity from Beijer and Fibo
By the spring of 2023, a total of 200 bathrooms and approximately 50 kitchens will have been renovated, much to the delight of the tenants. The design is classic and consistent across all apartments. Therefore, Denver White was chosen for both the bathrooms and kitchens.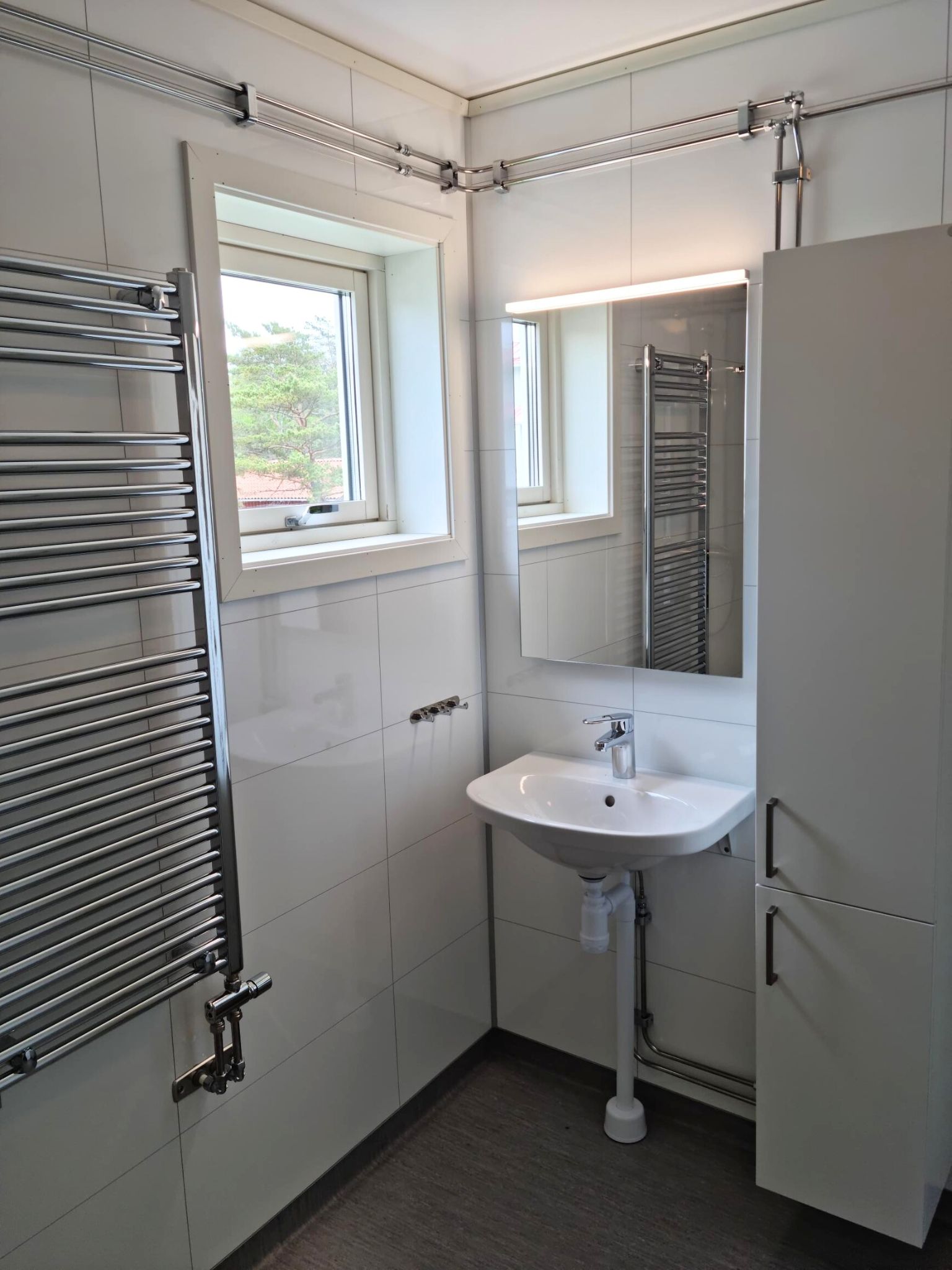 The collaboration with Beijer Byggmaterial works excellently. Andreas Andersson at Beijer Byggmaterial in Tanumshede keeps the products in stock and delivers them to the worksite on short notice

says contractor Joakim Borggren at KJ Bygg AB.
"The advantage of Fibo wet room panels is that we can complete a bathroom in one day, whereas it takes at least five days with tiles," he continues.
One of the benefits of Fibo is that it avoids working with wet processes involving water and drying times. In such projects, it leads to savings in both time and money. "The difference between tiles and Fibo is a 40% lower cost for labour and materials, and even lower if you replace Fibo with new panels from Fibo in the future," says Tommy Aronsson.
About Beijer
Beijer Byggmaterial AB is Sweden's largest wholly-owned chain of building supply stores, with 88 stores throughout Sweden. They provide high-quality building materials, tools, and services to both professionals and the private market across the country. Beijer Byggmaterial has a turnover of approximately 12 billion SEK and employs around 2500 people.
Beijer is a part of the STARK GROUP, which is the leading distributor of building materials in the Nordic region, operating in Denmark, Greenland, Norway, Sweden, Finland, Germany, Austria, and the United Kingdom.
About Tanum
Tanum is geographically the largest municipality in the beautiful coastal region of Bohuslän. The municipality is situated just south of Strömstad and has 13,000 inhabitants spread across several towns and communities, where Tanumshede, Grebbestad, and Fjällbacka are perhaps the most well-known.