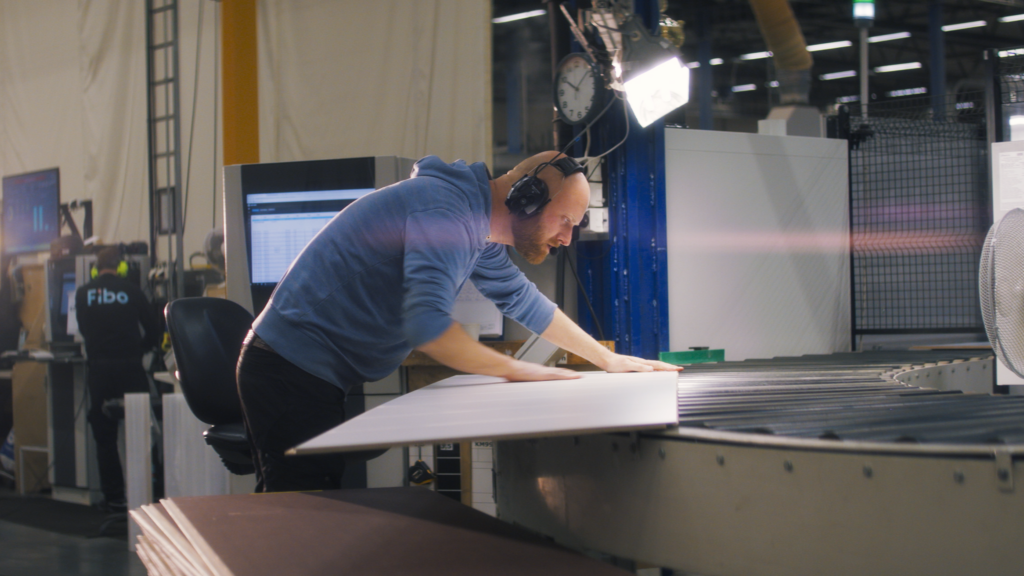 Watertight wall system manufactured in an environment designed for quality
With an automated and digital production line, dedicated climate lab and full traceability from raw material to finished product, the Fibo wall system is built to last.
---
Fibo's 100% watertight wall system consists of modules which click together and are then fitted directly onto the existing wall or stud wall. Customised profiles and accessories make the job quick and easy.
The system is manufactured at Fibo's modern low-energy plant in Lyngdal, Norway, which has been significantly expanded and modernised in recent years with automated and digital production lines.
Quality requires good procedures, frequent manual and automated inspections and full traceability. Ongoing improvements and effective operations have won us the accolade of being named Norway's leading Lean business no fewer than three times.
Three-step laser inspection
The panels have a core of certified timber. Every single batch is inspected using tools specially developed to detect faults and discrepancies before storing all the data in a database.
To optimize both the raw materials and the manufacturing process, the panels are also tested in Fibo's dedicated climate lab. In the lab, we examine the panels' properties and how they will behave when exposed to different temperatures and humidity levels.
With automated manufacturing procedures and constant monitoring, the timber core is glued onto a high-pressure laminate which serves as a membrane at the front of the panel. A three-step laser control operation examines the colour, reflection, and irregularities in the surface before each panel is given a unique QR code storing all associated data.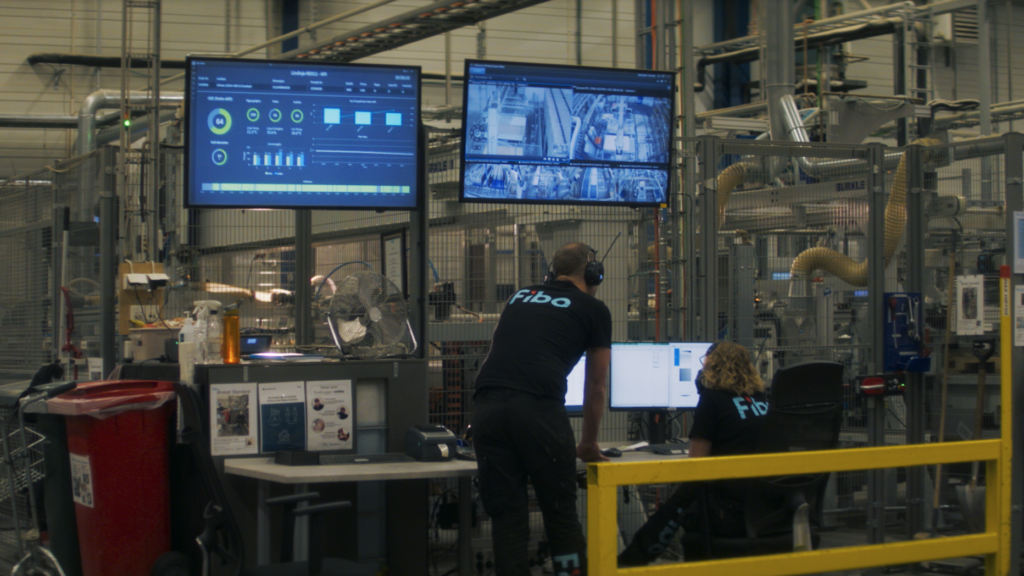 Double-checking the unique locking system
Any panels that fail the inspection are rejected. A unique QR code ensures that the data can be traced back to the raw material and compared with the initial inspections
Approved panels are fitted with Fibo's unique Aqualock on a specially developed production line. This click lock system is inspected both manually and digitally before milling the pattern into the panel using specially designed tools tailored to Fibo's wide range of styles and designs.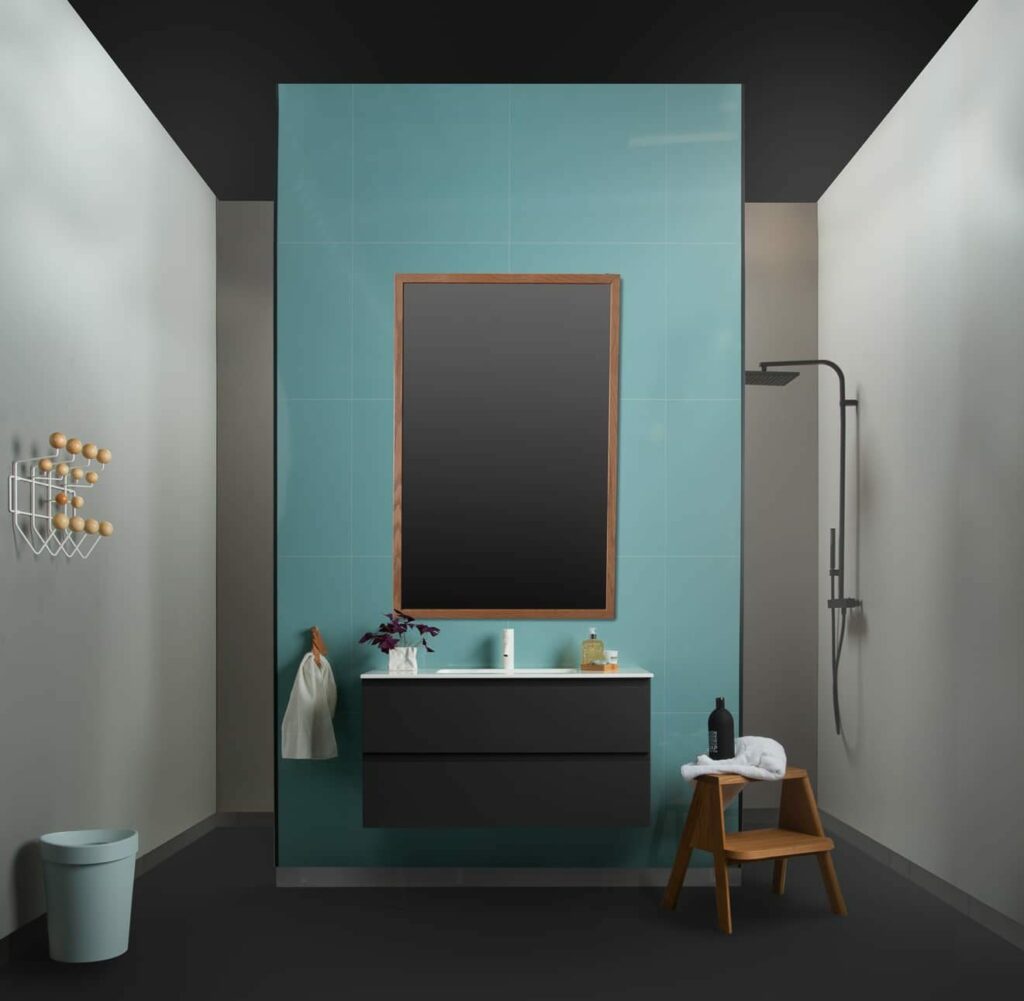 Quality guide during monitoring
When the panels are finished they are packaged in order to maintain their quality during storage and transportation and to enable them to be unwrapped safely and easily. While waiting to be distributed, the panels are stored in a controlled and regulated climate before being manually loaded with a final visual control.
Before the panels leave us, we attach a set of instructions on how to retain quality when handling and fitting the panels. We recommend that the panels be stored in their original packaging and given at least 72 hours to acclimatize at room temperature before installation. We also ask the installer to perform a final visual check of the colour and surface condition of the panels to be absolutely sure that they are in the same mint condition as they were when they left us.