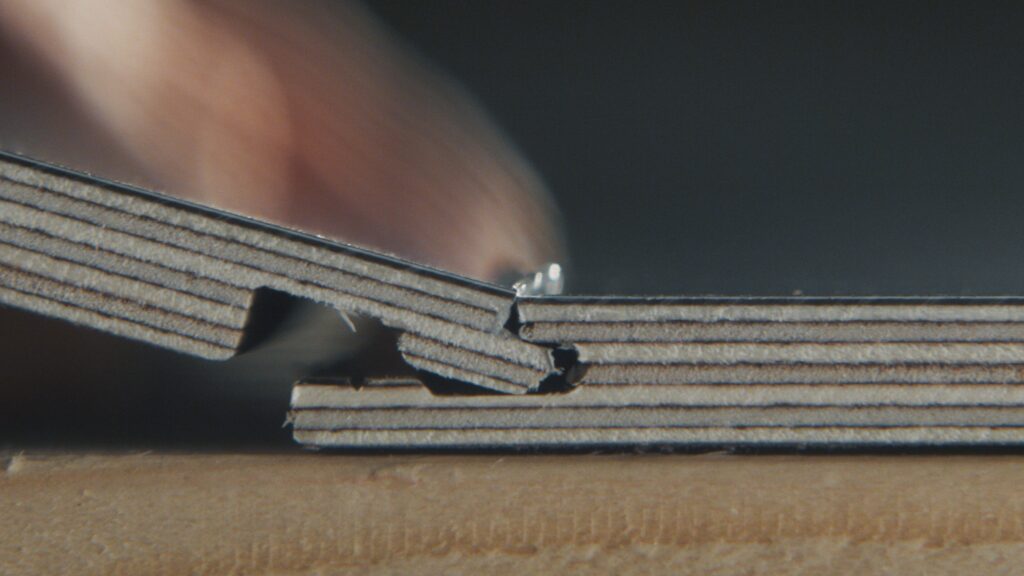 Ready, Steady, click!
The Fibo wall system fits straight onto the existing wall or stud wall. It clicks together to create 100% watertight walls much more quickly and easily than when using tiles.
---
Calculations performed by consultancy firm Bygganalyse show that building watertight walls in an average size bathroom is five times quicker with the Fibo wall system than when using tiles.
Fibo's 100% watertight wall system consists of panels that go directly onto the existing wall or stud wall. They are then clicked together and locked using Fibo's unique Aqualock patent. The panels are made from a core of certified birch plywood glued onto a high-pressure laminate which serves as a membrane at the front of the panel.
To make the job easier and ensure a lasting result, we offer a range of accessories which includes trims and profiles, custom screws, tools for even easier handling of the panels, sealant for the joints and specially made cleaning products.
FIBO ACCESSORIES
Profiles: L profiles, base profiles, and internal and external corner profiles in a range of colours.
Fibo screws: A large selection of screws for both timber and steel in different lengths and pack sizes. The screws are suitable for panels, profiles, and various types of back wall.

Fibo Grip: Suction cup for easy lifting of the panels.

Fibo Tapping Tool: Custom tapping block for fitting 2-part corner profiles.

Fibo Seal: Sealant for sealing cut edges and joints when fitting the panels.

Fibo Sealing Tools, Fibo Wipes, and Fibo Clean: Sealant smoother/remover, wipes, and cleaning spray for effective removal of excess sealant.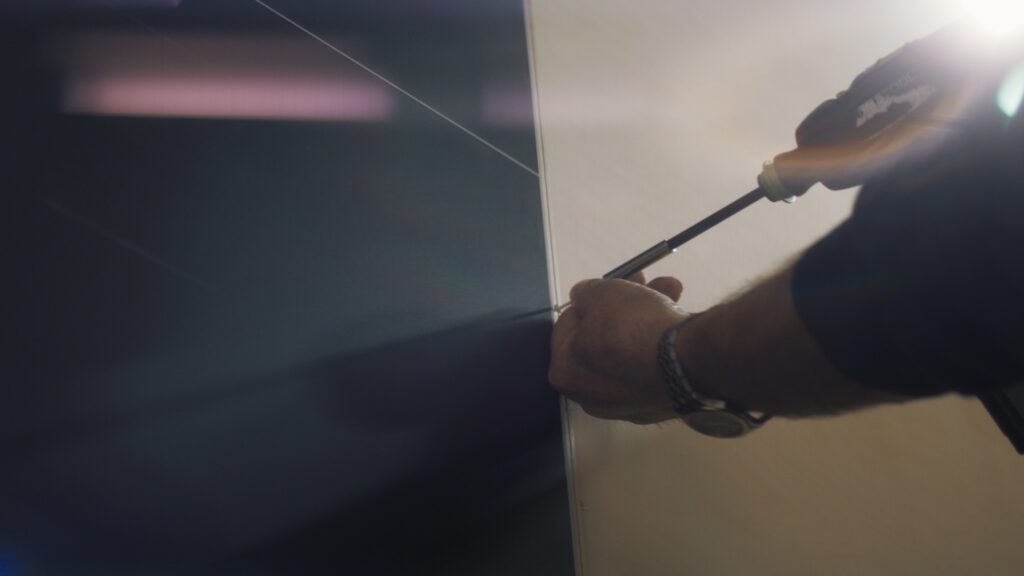 Does the job for you
We are constantly working to improve and simplify our wall system to make the job easier for you and saving you both time and money. The panels are easy to modify to accommodate pipes and cables.
The flexible wall system is ideal in both newbuilds and when renovating bathrooms, wet rooms, and other rooms subjected to heavy and rough use. The cost-efficient and durable surfaces have made Fibo an increasingly popular option in private homes, schools, kindergartens, healthcare facilities, and other public and commercial settings.
Fibo is a cost-effective option for homeowners, contractors and builders. Our walls are 100% watertight, approved under the Norwegian wet room standard and come with a 15-year warranty.
Learn more about Fibo and our products in this video