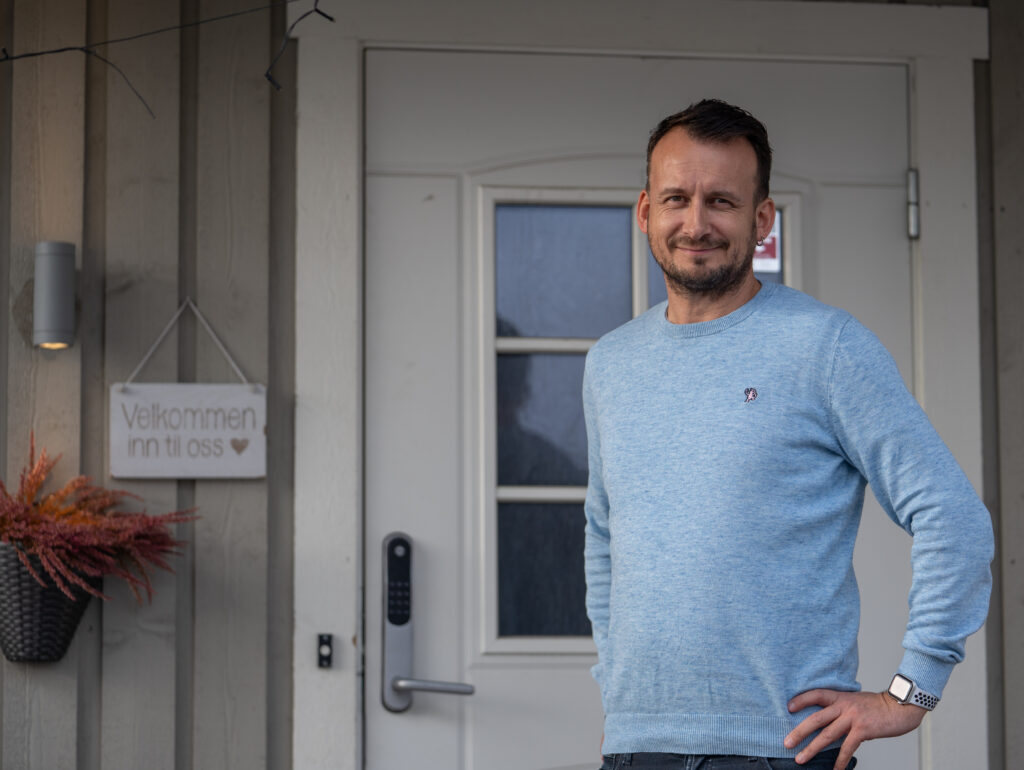 Property surveyor opts for wall panels from Fibo
In his job as a property surveyor Kenneth Gulbrandsen has seen many a bathroom which literally does not hold water. At home he chose the Fibo wall system when rebuilding the bathroom.
---
"Renovating a bathroom is not cheap. It therefore has a big impact on the valuation we place on a home if the bathroom is not up to scratch," Gulbrandsen says.
In the winter of 2019 he built a new bathroom primarily for his family's two children at their home in Eidsvoll. He went for the Fibo wall system in the Cracked Cement design, with an accent wall in the black Dark Soot design.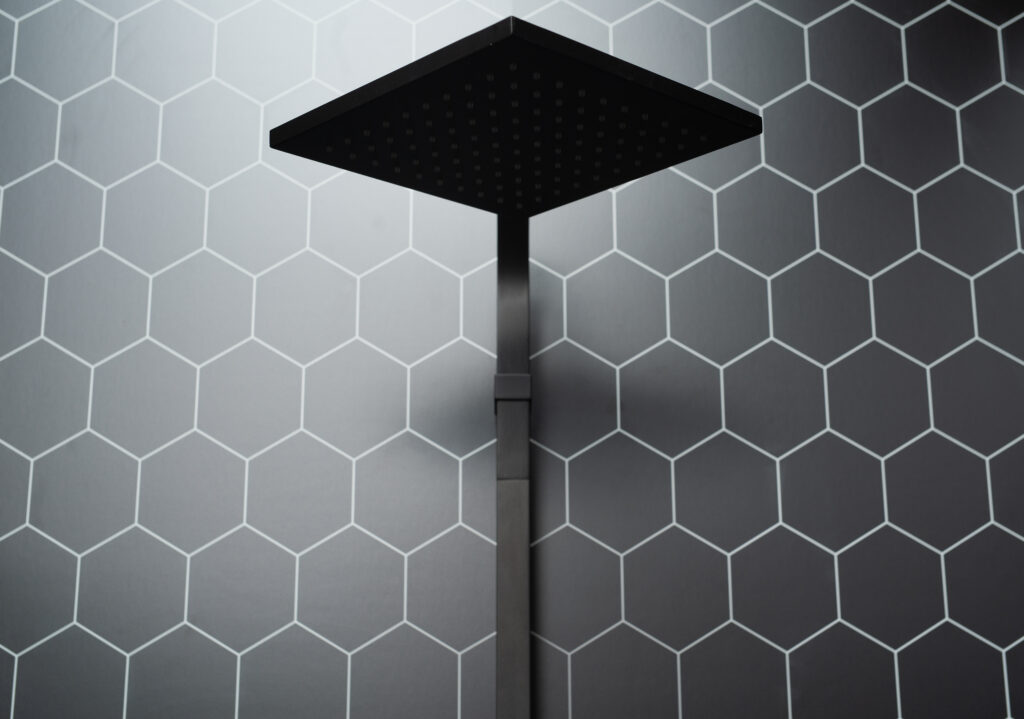 "I used to work as a bricklayer and have fitted plenty of tiles over the years. So having to use the Fibo wall system was a bit of an outrage, really. But with a shattered back, I couldn't do the job myself, and the builder recommended Fibo. He raved about how watertight it was. Since the bathroom is upstairs, that was an important factor," Kenneth says.
EXHIBITION IN THE OFFICE
There is probably no one who has fitted more Fibo walls in Norwegian bathrooms than master-builder Kjell Mork.
His company is based next door to Kenneth's office, so the latter was able to visit the shop where Kjell had put a wide range of Fibo wall panel designs on display.
"I also viewed a few other bathrooms that Kjell had fitted out with Cracked Cement, and I really liked the look of them. That's why I chose this particular design," he says.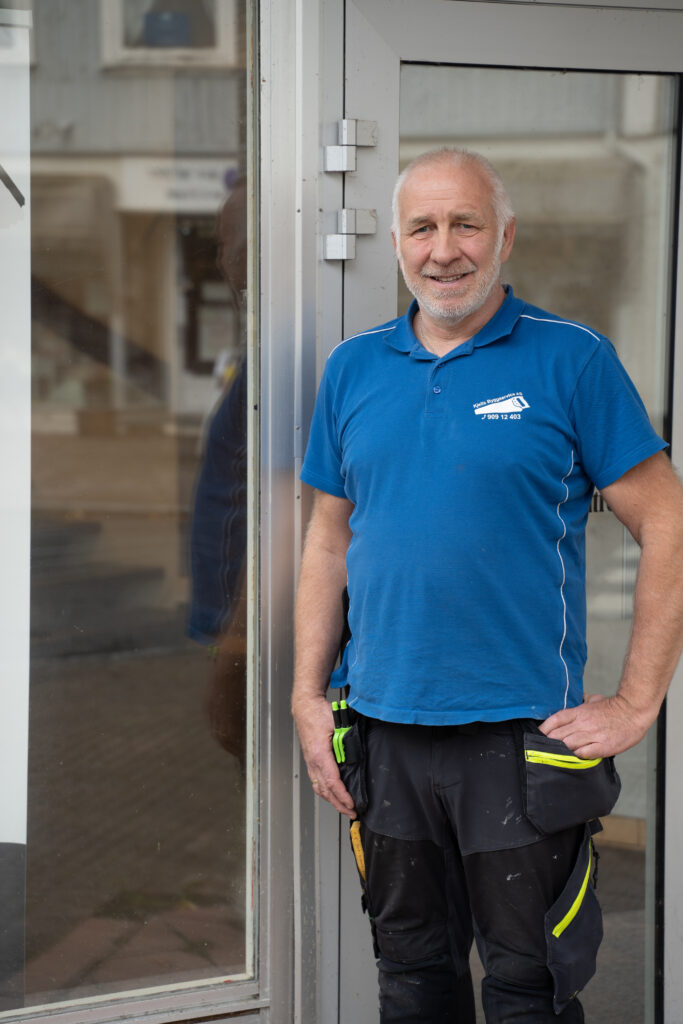 Easy cleaning
As it has a bathtub, Kenneth sometimes borrows what is really the "second" bathroom in the house. After 18 months he is very happy with both the appearance and how the wall system works.
The smooth surfaces make it difficult for dirt to stick, and they are very easy to clean with a damp cloth and standard detergent.
Another advantage of the Fibo wall system is that you can spot it on the panels straight away if there is something wrong, thanks to the membrane being on the outside. It's more difficult with tiles since invisible water damage can occur in the wall behind, Gulbrandsen says.
READ MORE ABOUT FIBO
Fibo is a 100% waterproof wall system for bathrooms, kitchens, and other rooms that require extra-durable walls and easy cleaning. The wall panels come in full lengths, are available in hundreds of different designs, and click together easily with the Fibo Aqualock feature.
The system is approved under the Norwegian wet room standard and comes with a 15-year warranty.