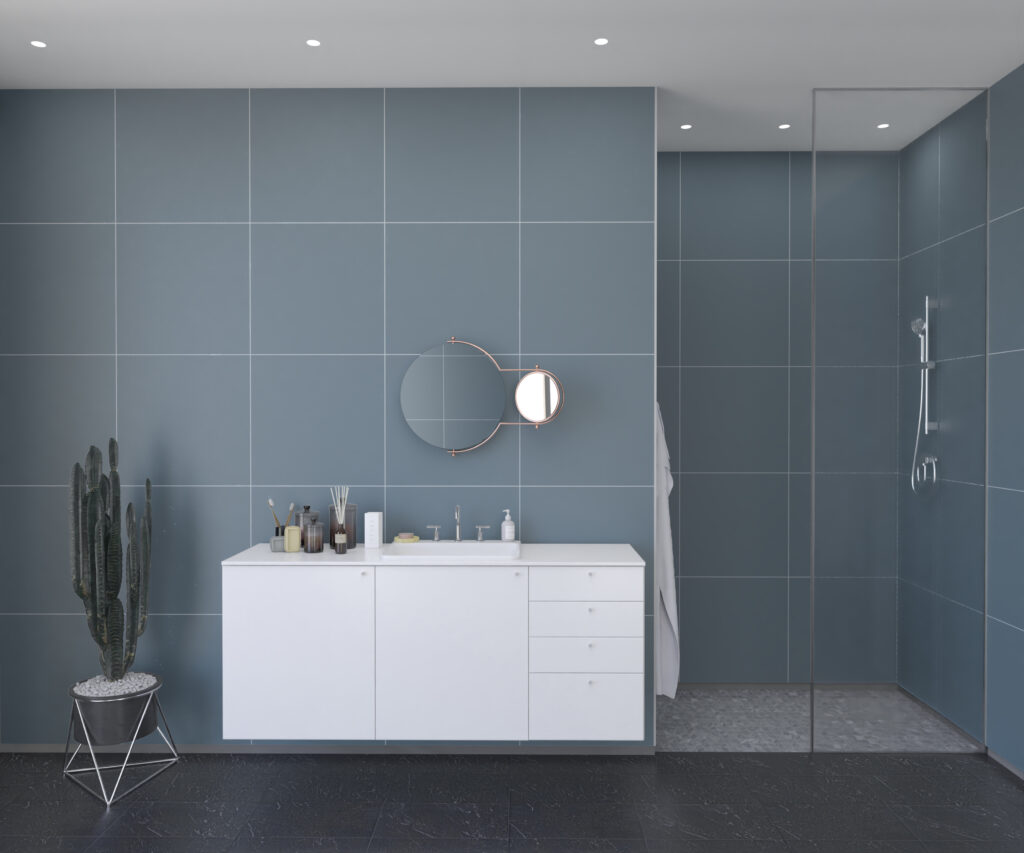 A wall for life
The Fibo wall system is 100% watertight. It is quick to install and easy to maintain but does not compromise on design, air quality or durability.
---
The Fibo wall system is suitable for bathrooms, kitchens and other rooms where you want a durable yet inexpensive wall which is easy to keep clean and requires little maintenance.
The wall system comprises full-length panels which are fitted straight onto the existing wall or stud wall and then clicked together with Fibo's own Aqualock feature. Estimates by the consultancy firm Bygganalyse show that an average bathroom can be built five times more quickly with the Fibo wall system than with tiles.
MEMBRANE AT THE FRONT
The panels have a core of certified timber with a high-pressure laminate serving as a membrane at the front. This prevents hidden water damage behind the wall, and the smooth surfaces make it easy to keep clean.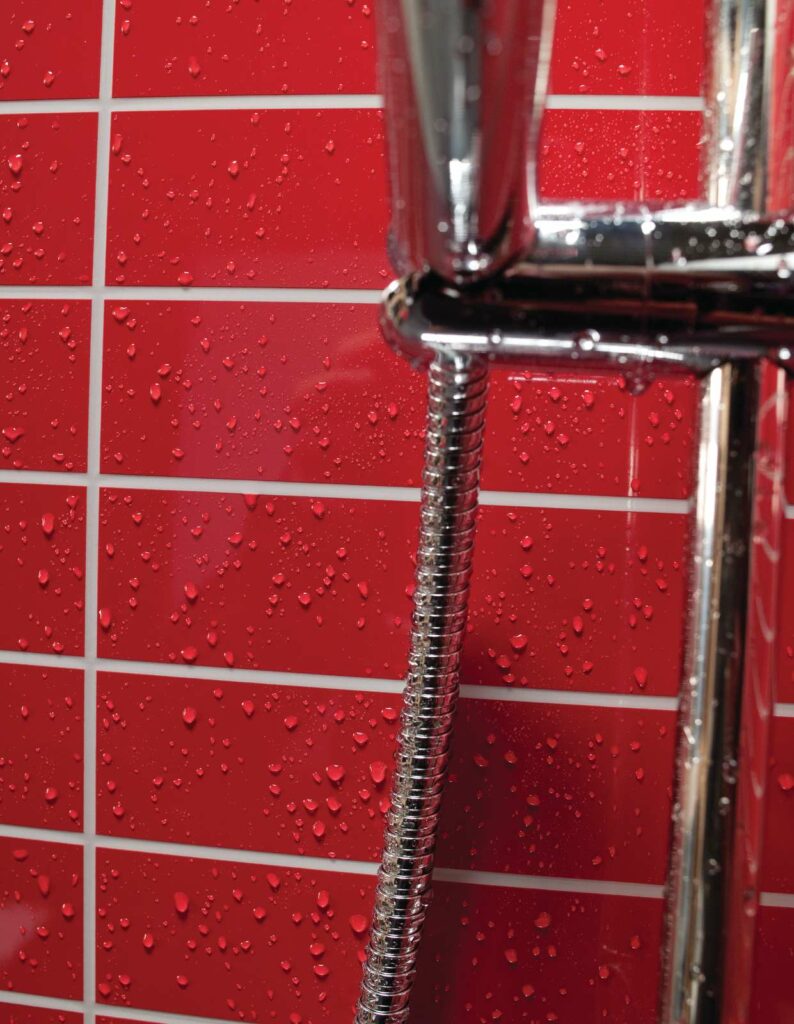 Provided they have been correctly fitted, Fibo wall panels come with a 15-year warranty. Built to last, you can rest assured that you have picked the right design from our wide range.
HUNDREDS OF DESIGNS
With hundreds of different designs, you can pick and choose from everything from traditional white surfaces to lively and vivid colours from our Colour Collection or modern trends such as concrete and stone.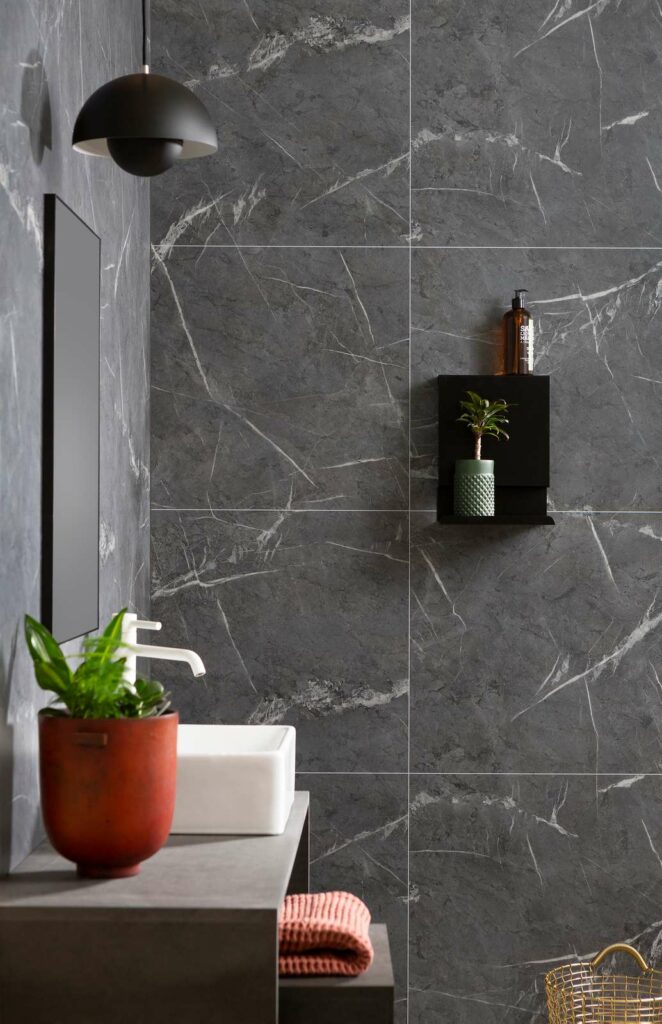 The designs are available in traditional tile patterns and newer styles such as hexagon and herringbone. Finishes range from extra matt to high gloss.